Conrad N. Hilton Foundation Joins Shared Insight as Core Funder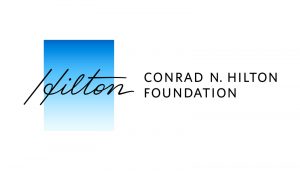 The Conrad N. Hilton Foundation joins Fund for Shared Insight as a core funder for the collaborative's third phase of work, 2020 – 2023. The Hilton Foundation joins nine other core funders — and more than other 100 funding partners — committed to improving how philanthropy listens to, connects with, and serves the people and communities at the heart of its work.
"The Conrad N. Hilton Foundation believes that listening to the communities we seek to serve is critical to effective program design and advocacy efforts," Rachel Huguet, strategic partnerships officer at the foundation, said in a statement. "We are therefore thrilled to join Shared Insight's vibrant community dedicated to learning how to better listen, engage, and partner in ways that are authentic and promote mutual learning and growth."
Shared Insight's 10 core funders are: Barr Foundation, The Edna McConnell Clark Foundation, Ford Foundation, Bill & Melinda Gates Foundation, William and Flora Hewlett Foundation, Conrad N. Hilton Foundation, The James Irvine Foundation, The JPB Foundation, W.K. Kellogg Foundation, and the David & Lucile Packard Foundation
Announcing New Listen4Good Participants

Fund for Shared Insight announces newly selected participants for two programs that are part of Listen4Good (L4G), the collaborative's signature national feedback initiative. L4G is a capacity-building effort dedicated to supporting the practice of listening to the people philanthropy and nonprofits seek to help, especially those whose voices are least heard.
Today, Shared Insight announces 45 new grantees in L4G's co-funded grant program, supported by 35 co-funders, including 22 new to L4G. This will be the last round of the co-funded grant program. Shared Insight also announces the first cohort of 41 organizations participating in Listen4Good Online+, a new, streamlined L4G offering.
Please see a list of the new L4G participants below and a searchable list of all Shared Insight grantees here. Well over 500 direct-service nonprofits, many of them supported by more than 100 of our funding partners, are implementing high-quality, client-focused feedback loops through L4G.
Co-funded 2020 grantees
One-n-ten
Better Together Montgomery
Bill Wilson Center
Birmingham Talks.
Book Harvest
Bridgercare
Bridge to Enter Advanced Mathematics (BEAM)
Brilliant Detroit
Broad Street Ministry
Caswell County Health Department
CompassPoint
Dancewave Inc.
EmpowerLA 
Enterprise for Youth
Firebird Community Arts
Fresh Lifelines for Youth
Greensboro Housing Coalition
Hope for Prisoners 
Hopeworks Camden
Institute for Islamic, Christian, and Jewish Studies (ICJS)
Loaves and Fishes
Main Street Alliance
Mayor's Fund for Philaldephia
Meritan
More Than Words
National Center for Families Learning
National Council on Crime and Delinquency
OneJustice
Open Hearts
Orion Industries
Philadelphia Youth Basketball (PYB)
PowerMyLearning
Prevention Point Philadelphia
Puente 
Reinvestment Partners
South Carolina First Steps 
St. Vincent's House
Starfinder Foundation
The Hunger and Health Coalition
The Learning Alliance
Turning Points for Children
Unity Care Group
World Relief Seattle
Youth Alliance
Youth Progress Association
Online+ participants
A Far Cry
After Innocence
Beyond Hunger
Bikes Not Bombs
Boston Baroque
Boston Center for the Arts
Boston Landmarks Orchestra
Boys & Girls Club of Stoneham
Businesses United in Investing Lending and Development
Celebrity Series of Boston
Central City Concern
Central Square Theater
Cents Ability
Change Happens
City Hope San Francisco
Clinica Colorado
Community Action Marin
Community Bridges
Food Education Fund
Inquilinos Boricuas en Acción 
Juma Ventures
JustLeadershipUSA
Legal Aid Society of the District of Columbia
LEO Inc.
Let's Innovate Through Education
National Museum of Mathematics
Nepperhan Community Center 
New England Center for Arts & Technology
Northern Illinois Food Bank
Rian Immigrant Center
Sierra Health Foundation Center for Health Program Management
South Shore Drill Team & Performing Arts Ensemble
South Sound Outreach Services
Southwest Economic Solutions
The Loop Lab
The New Dance Complex
There With Care
United South End Settlements
United States Veterans Initiative
Whittier Street Health Committee
Yad Chessed 
L4G co-funded grantees receive an 18-momth $30,000 capacity-building grant, unlimited access to a dedicated coach, facilitated funder interaction, and access to a resource-filled interactive web app and other supports. Organizations participating in Listen4Good Online+ — or a sponsoring funder — pay a subsidized fee of $1,000 each to gain full access to L4G's web app, limited coaching, and other supports.
Additional Listen4Good offerings will be available in early 2021. Subscribe here for L4G updates
"Just Listening:" A New Video on Listening and Equity
Shared Insight continues on its equity, diversity, and inclusion journey with purpose, resolve, and a commitment to continuous learning, today releasing a new video short, "Just Listening." The piece features Shared Insight funders and staff talking about the hard but essential examination of what listening and feedback can mean for racial equity, power-sharing, and client outcomes. Shared Insight's goal is that its work, along with all the listening and feedback work in the social sector, explicitly reflects and advances equity principles and practices.
"Just Listening" is the latest addition to Shared Insight's new video gallery, featuring feedback case studies, a series about closing the feedback loop, and short takes from clients sharing what feedback means to them. The gallery expands on Shared Insight's library of written stories and case studies that put a face on what it means when nonprofits, funders, and the people and communities they seek to serve connect through high-quality feedback loops. Check out the newest story about an organization that changed up plans for COVID-related webinars after clients weighed in.