What is Fund for Shared Insight?
Fund for Shared Insight is a national funder collaborative working to improve philanthropy by promoting and supporting ways foundations and nonprofits listen and respond to the people and communities most harmed by the systems and structures we're seeking to change. We believe those impacted by our decisions, but often least consulted, can offer unique and valuable insight into how to bring about lasting, meaningful change that improves lives in ways people define for themselves. Our collaborative is committed to the kind of listening, partnering, and learning that values lived expertise, shifts power, and leads to more equitable outcomes.
Our grantmaking and other programmatic work focuses on nonprofit feedback practice, funder listening, participatory grantmaking, and other strategies for building meaningful connections between philanthropy, nonprofits, and individuals and communities.
Our signature initiative, Listen4Good, is a capacity-building program designed to help nonprofits build sustainable, high-quality, client-focused feedback loops that lead to positive change in the ways organizations deliver services, make decisions, and relate to clients.
All of Shared Insight's work is centered on the goal of advancing equity.
Fund for Shared Insight Timeline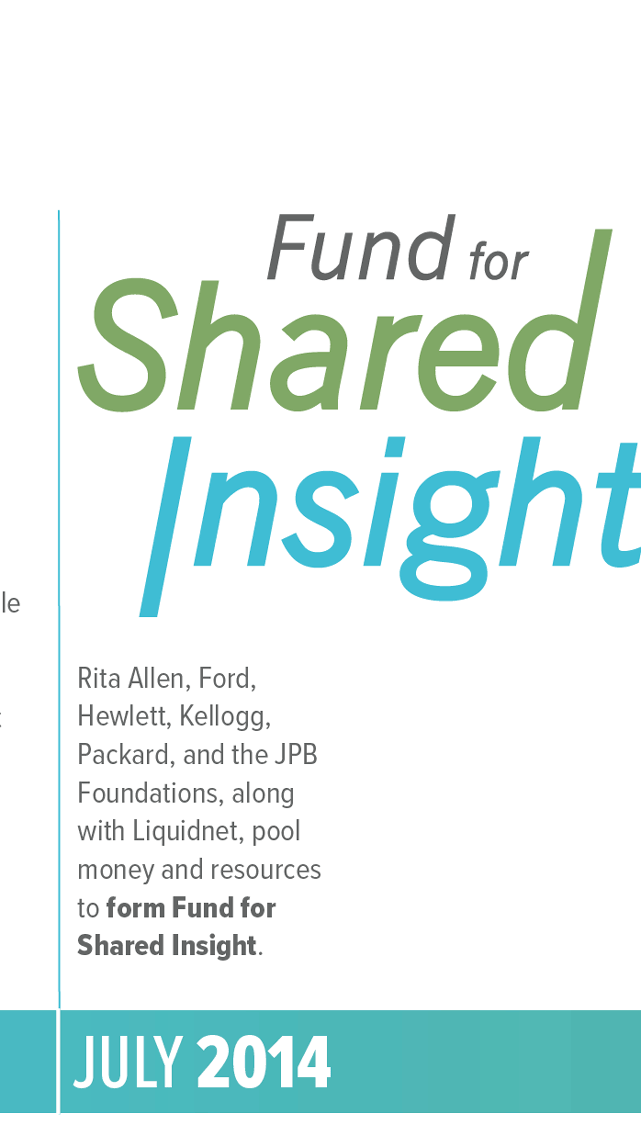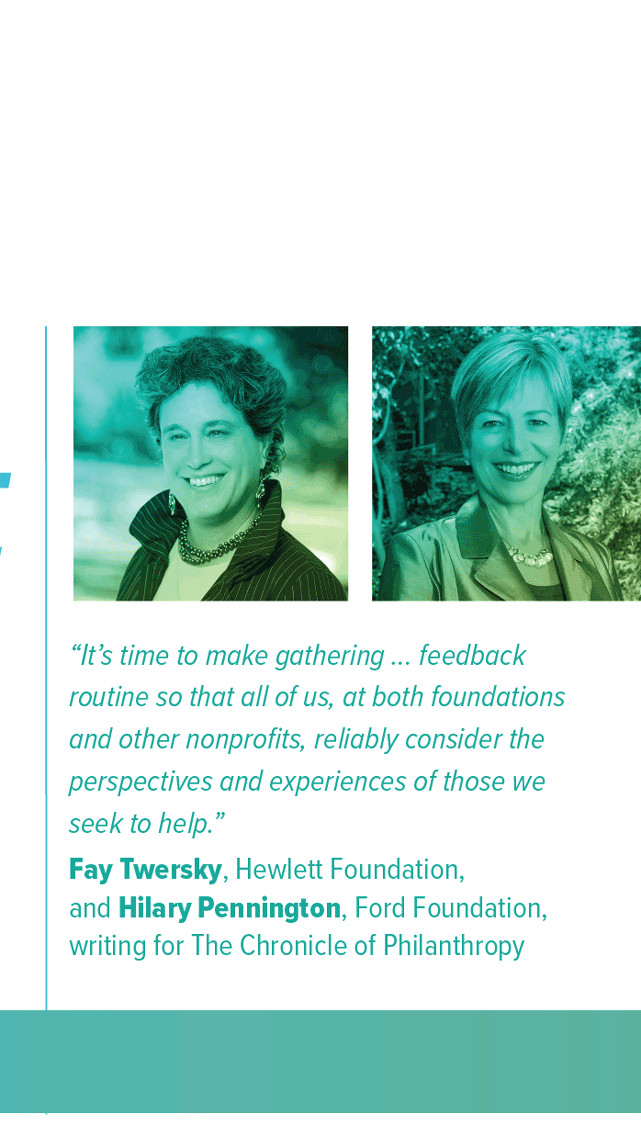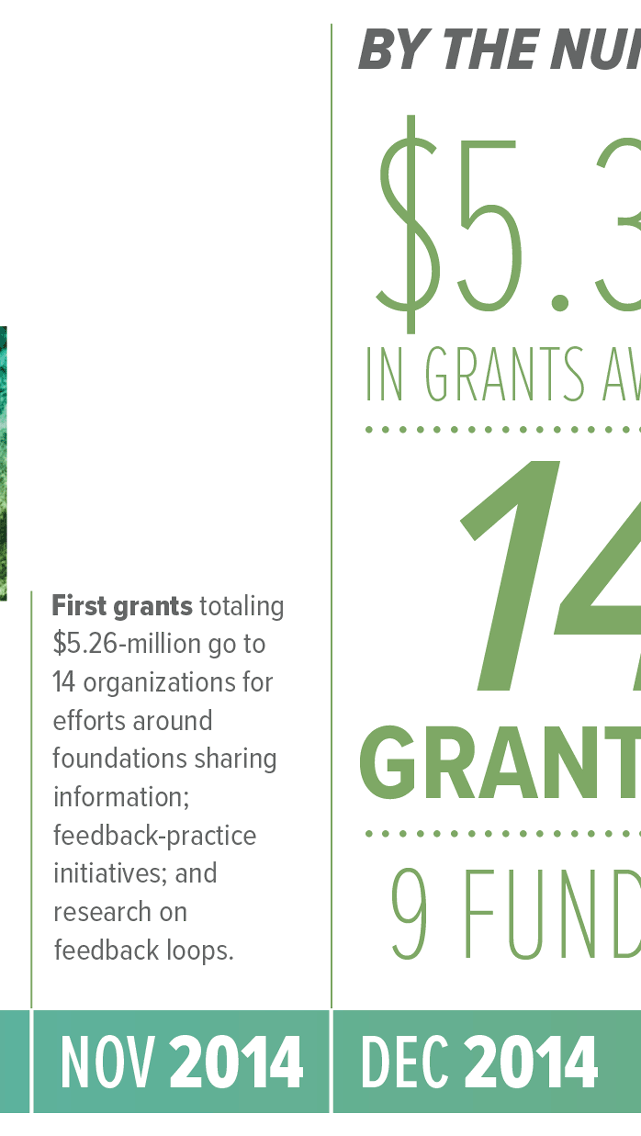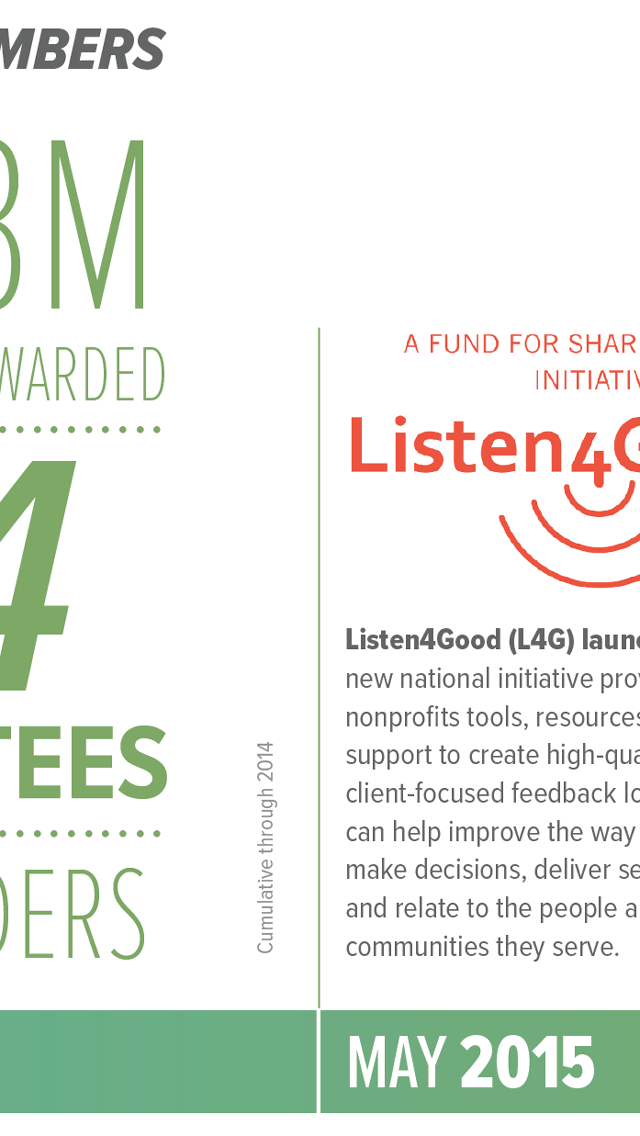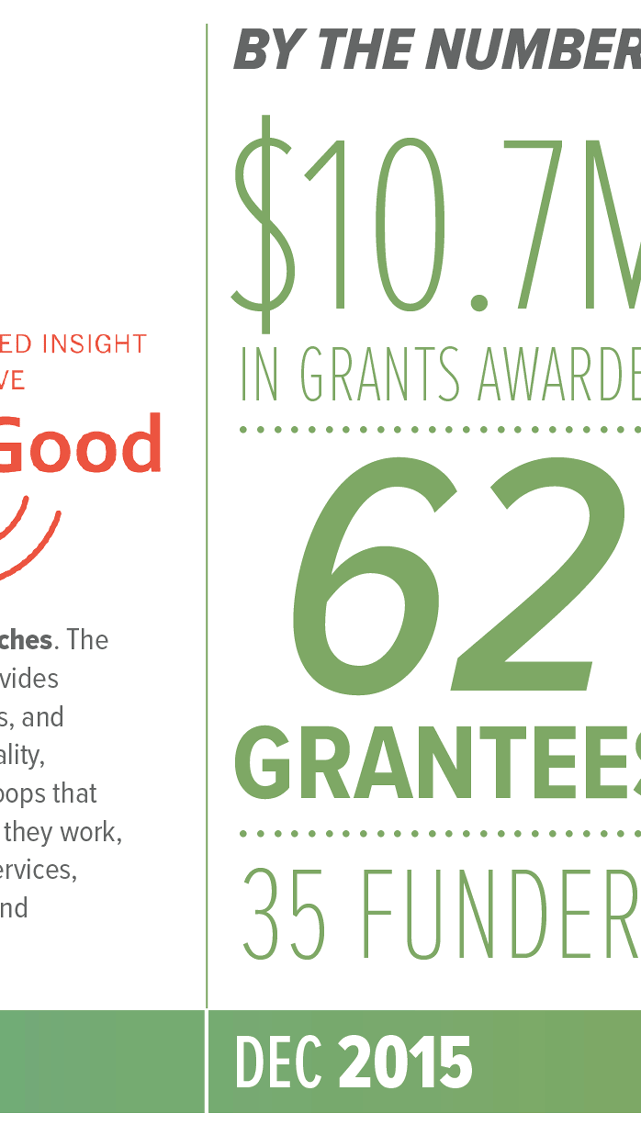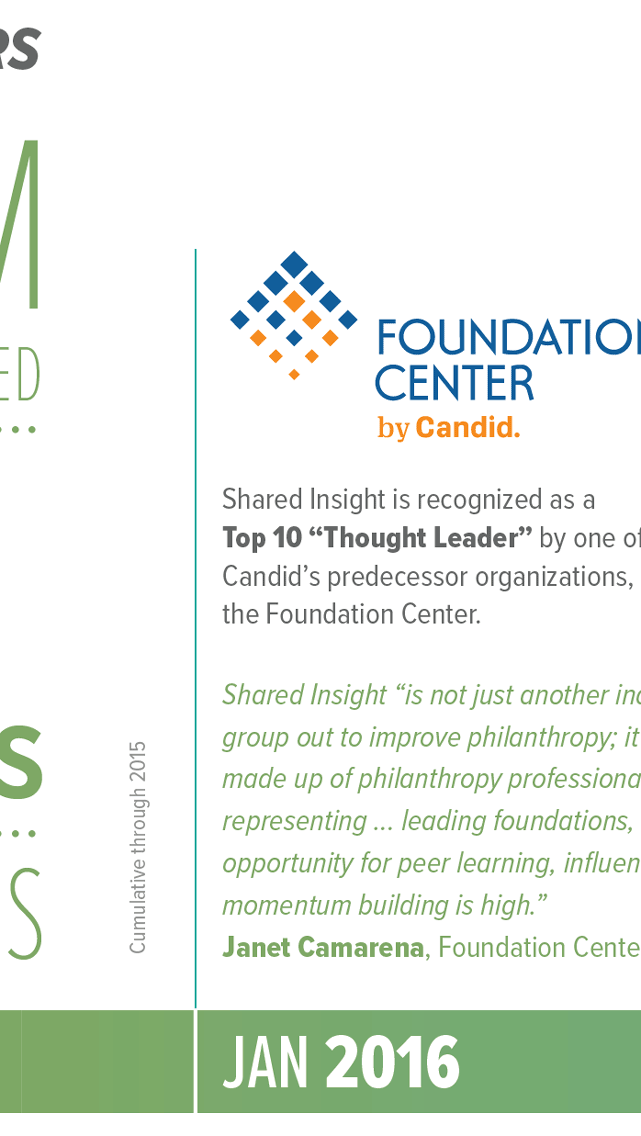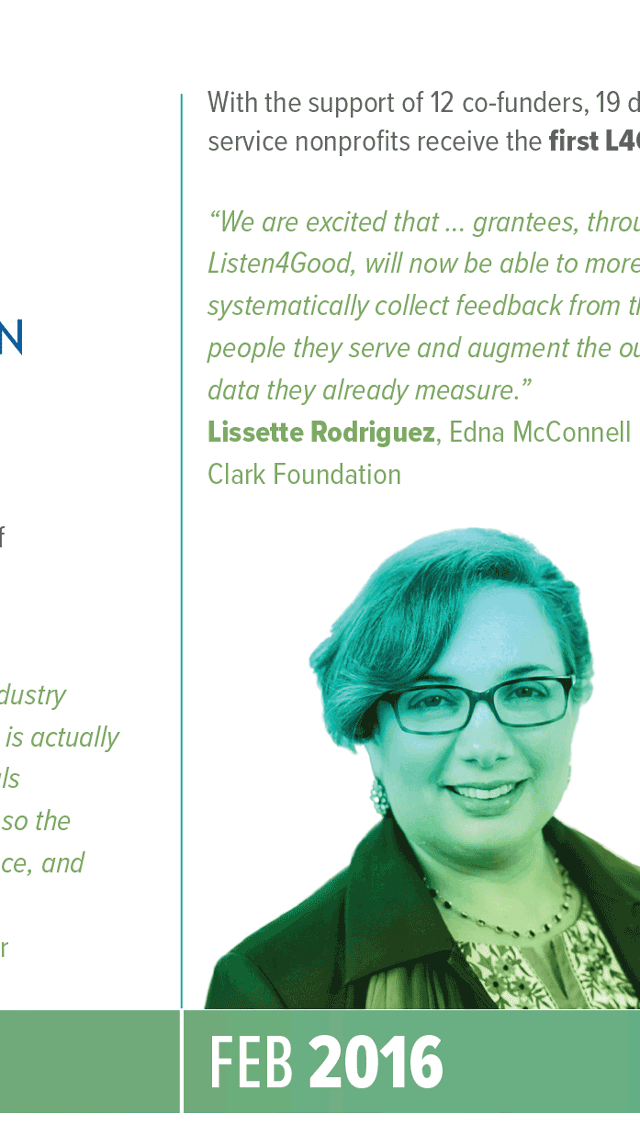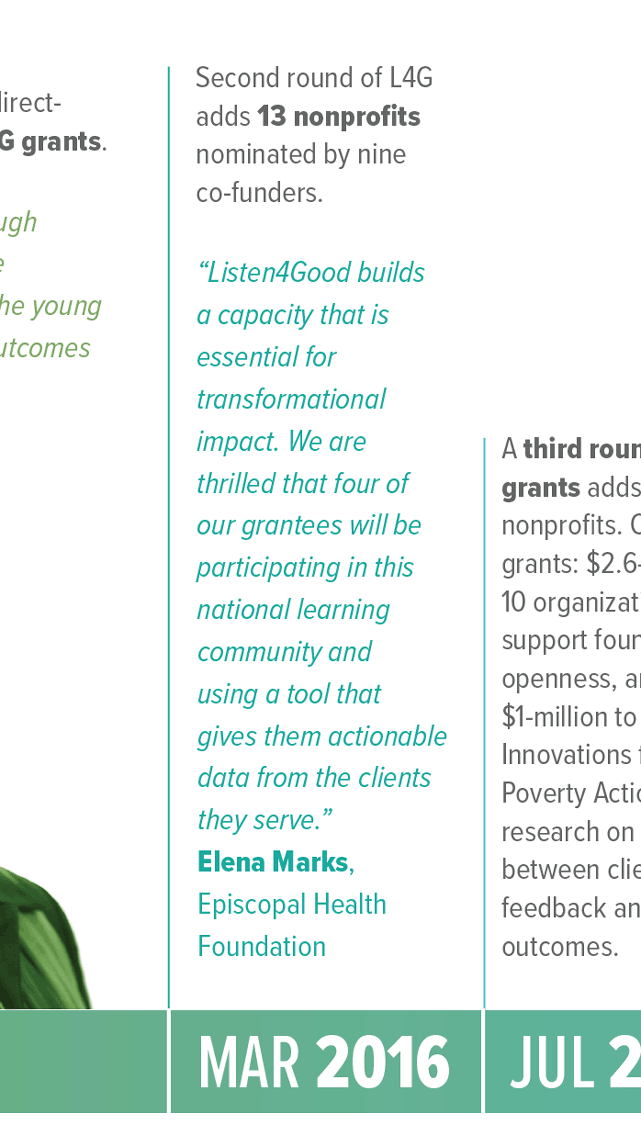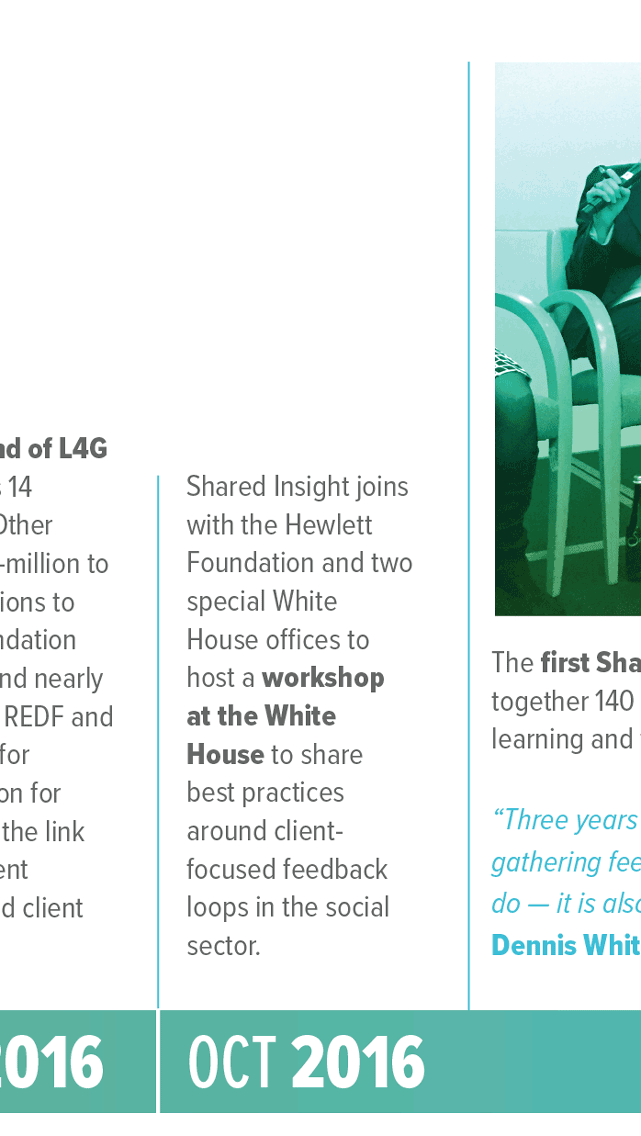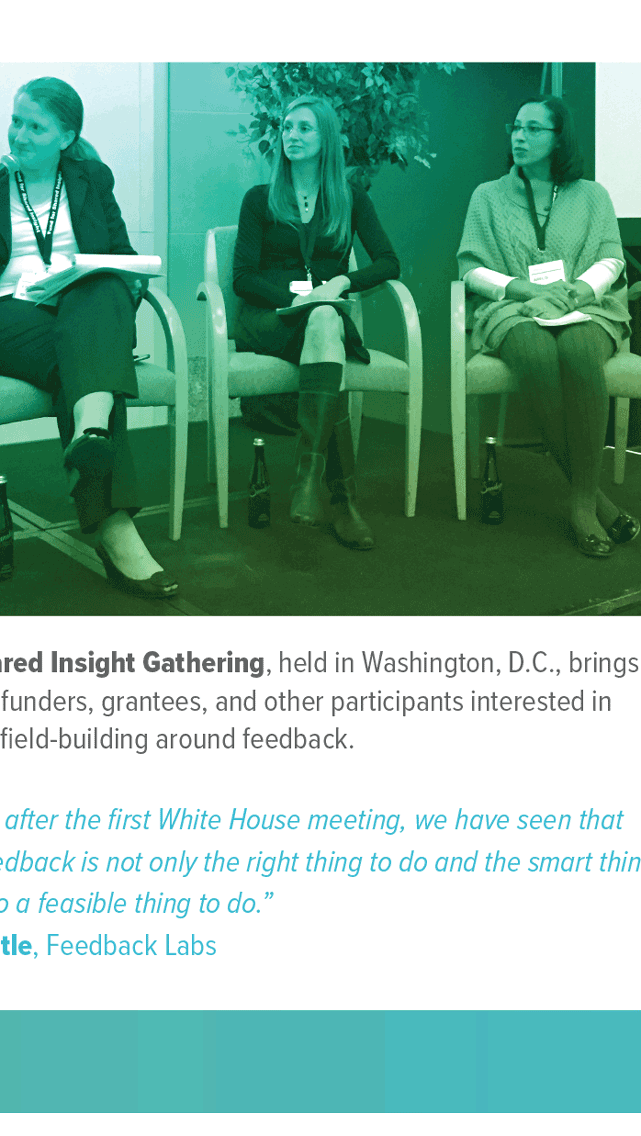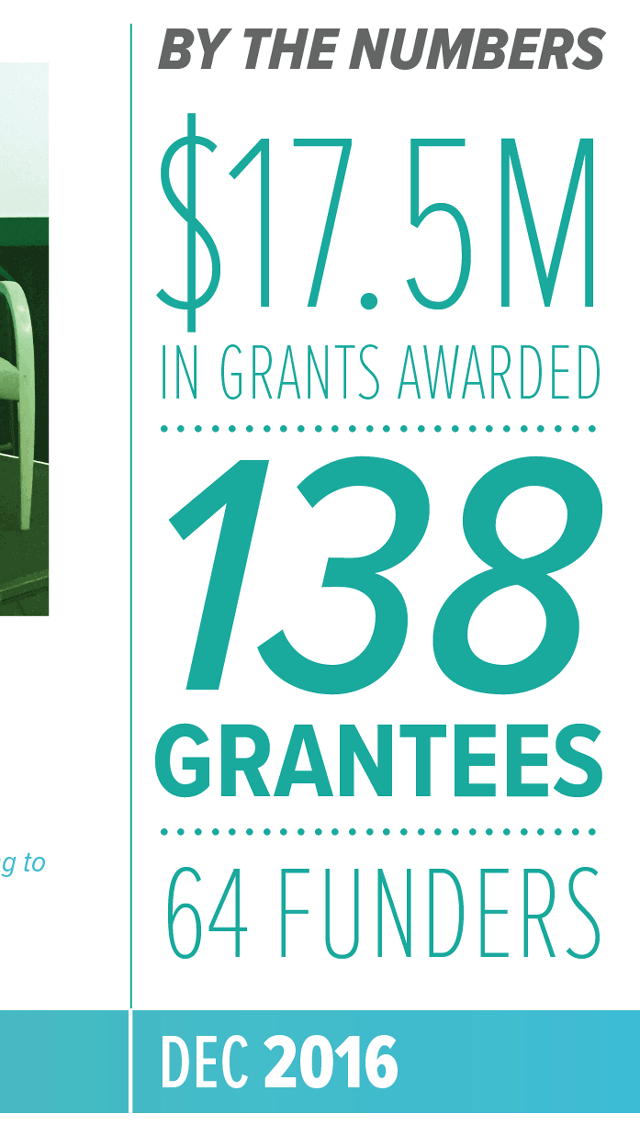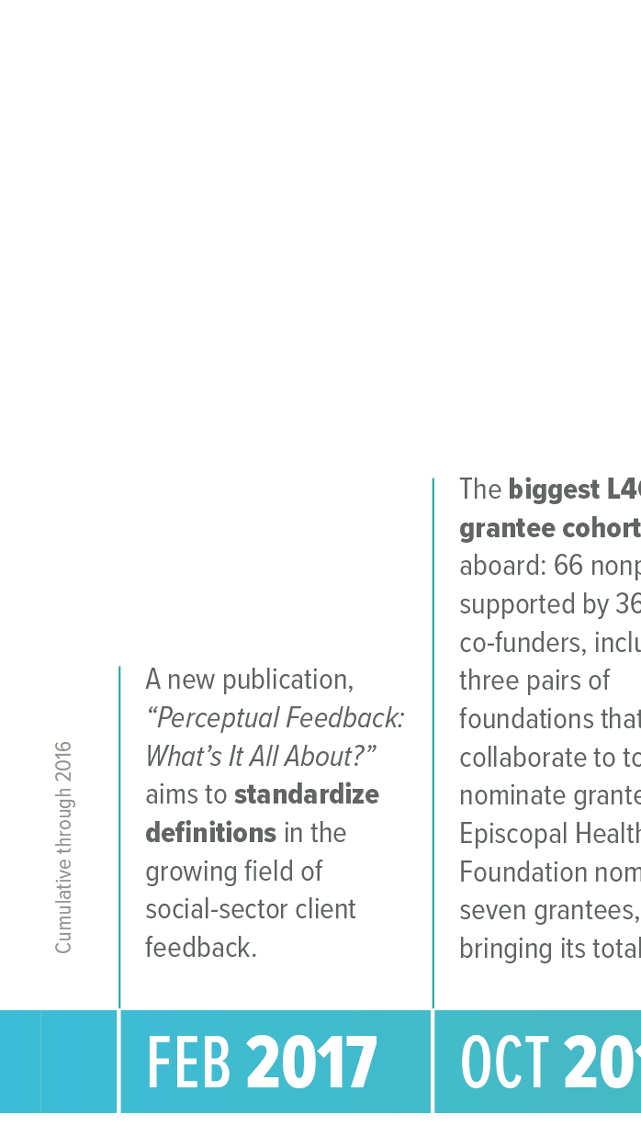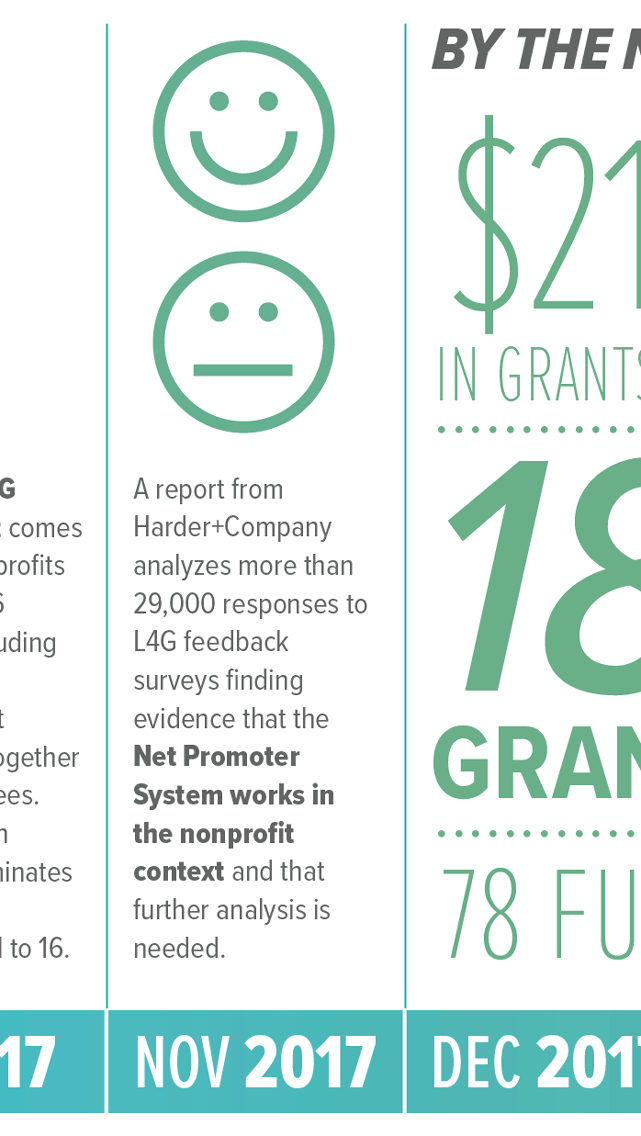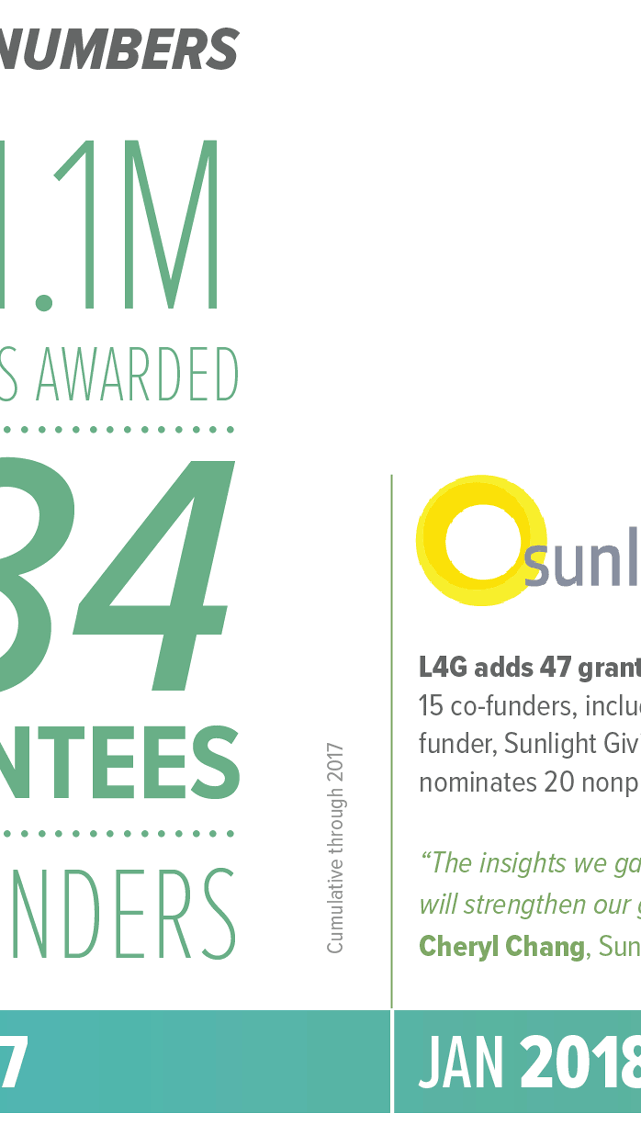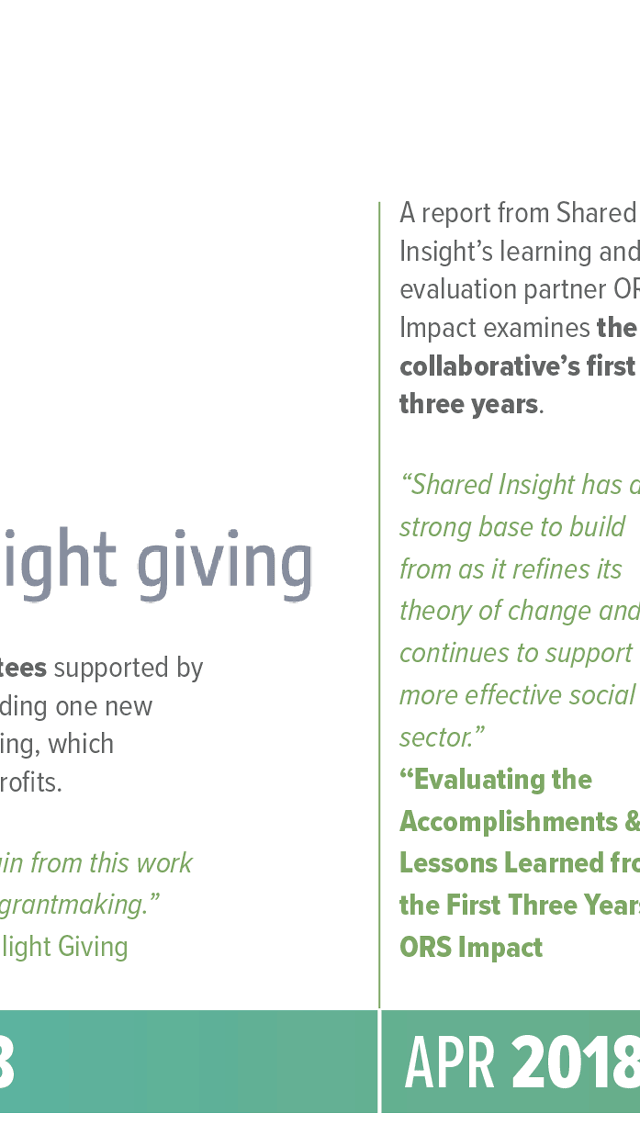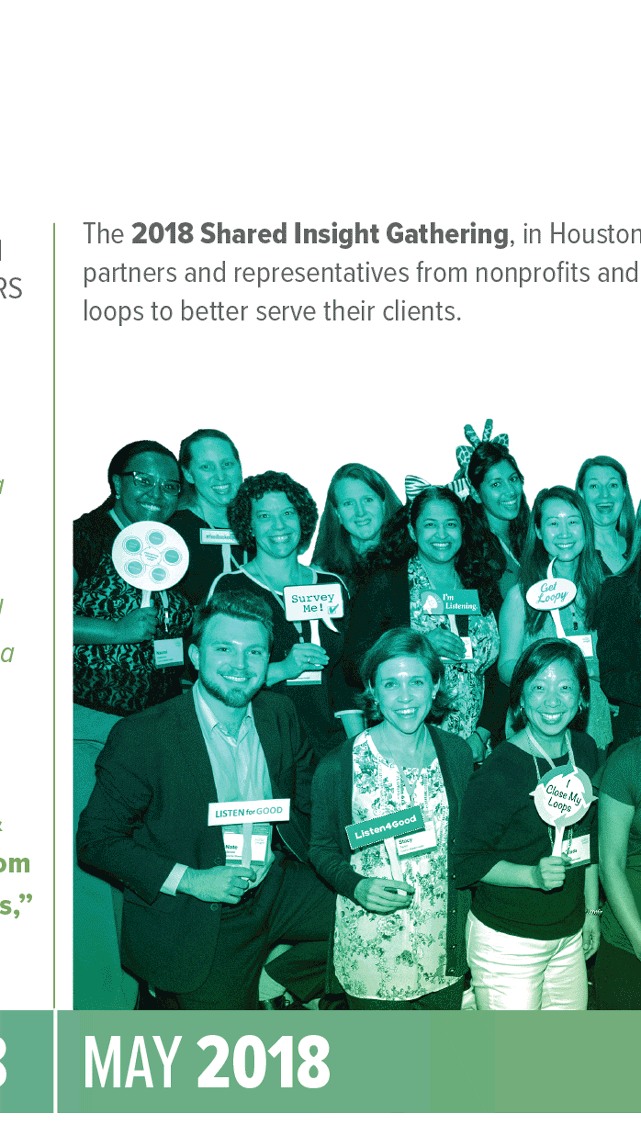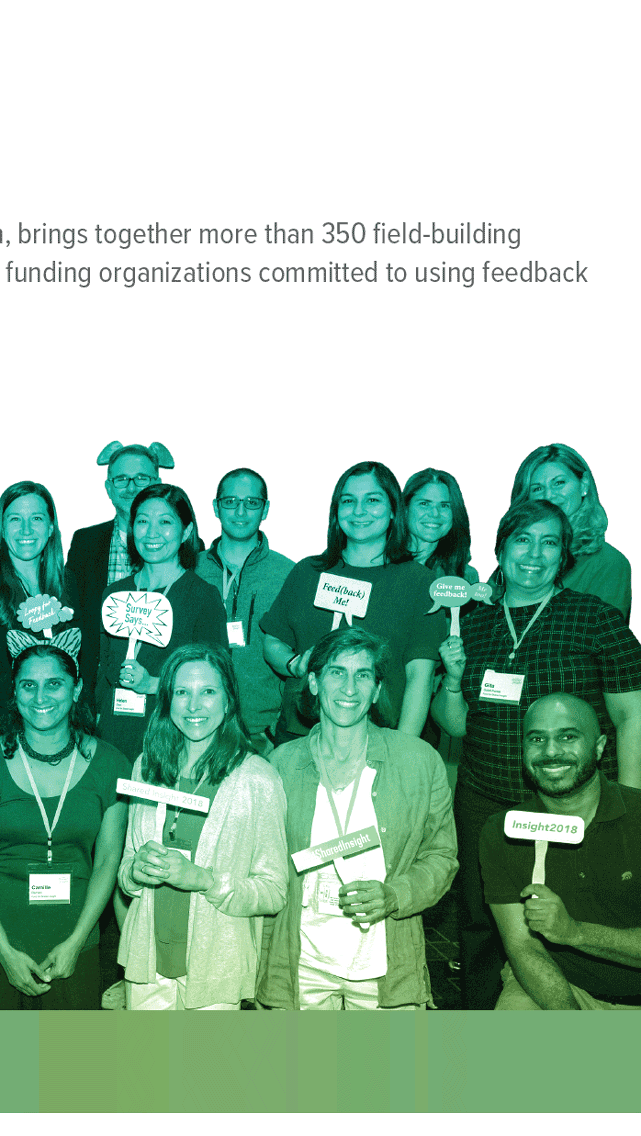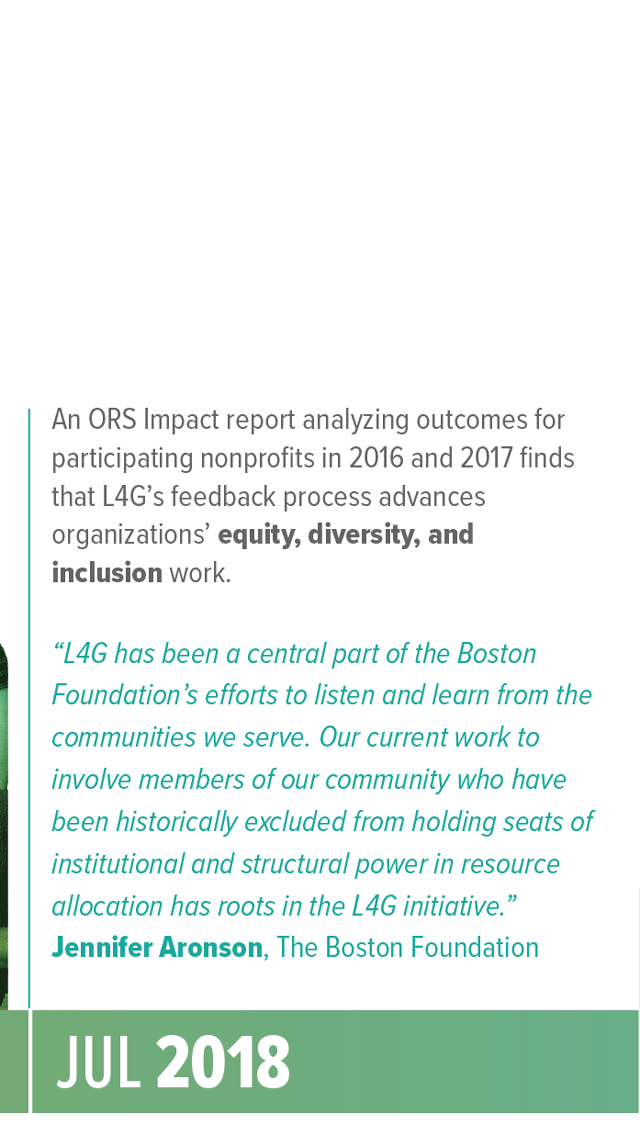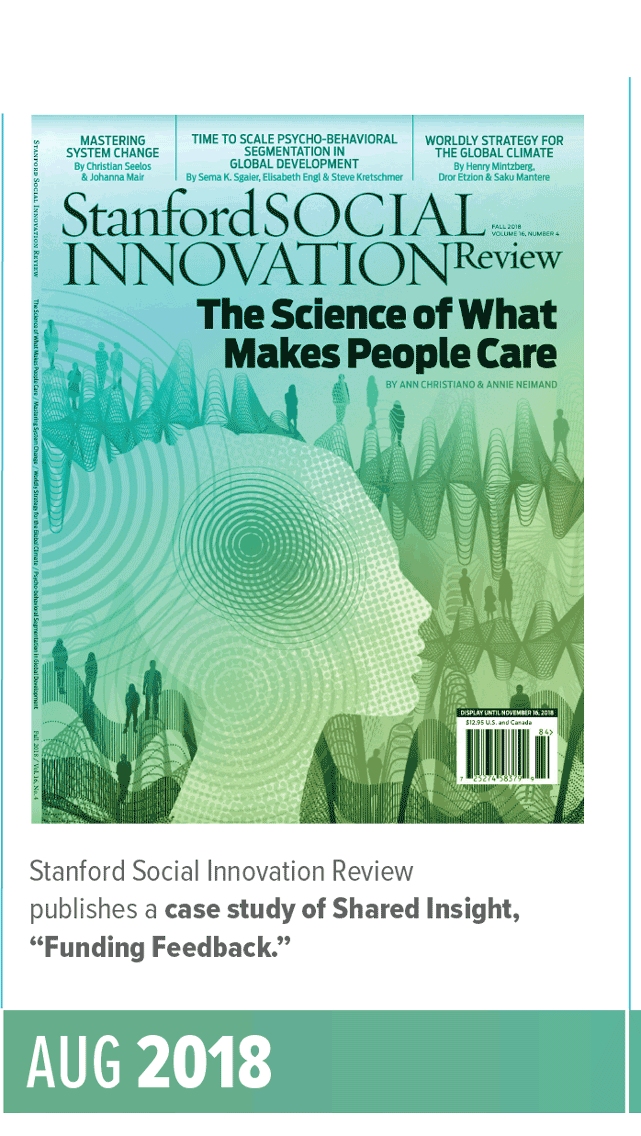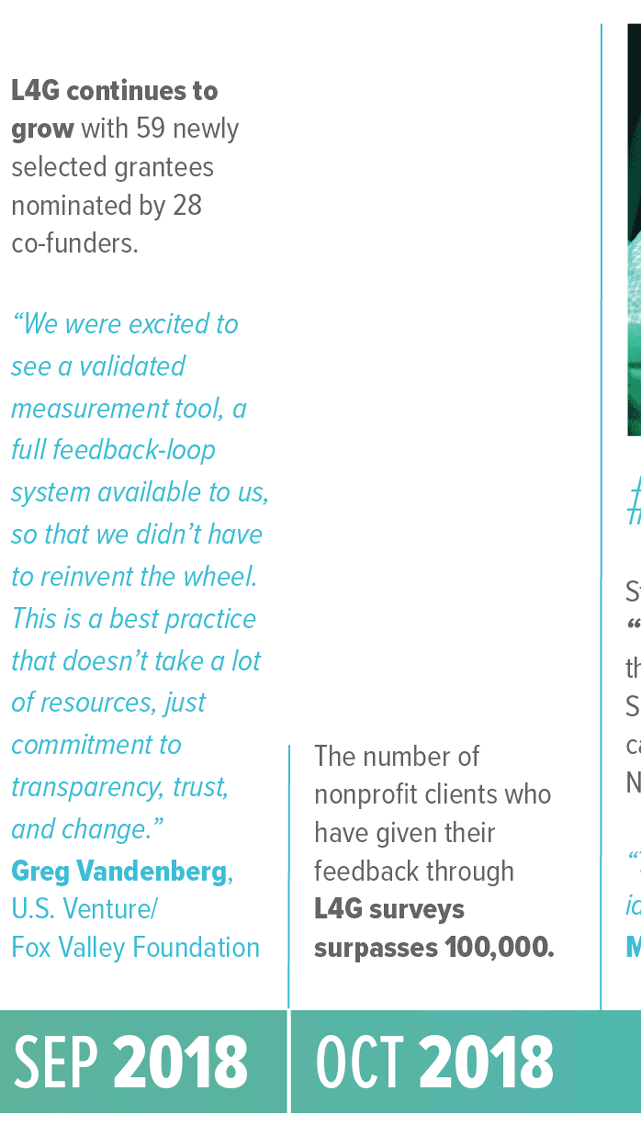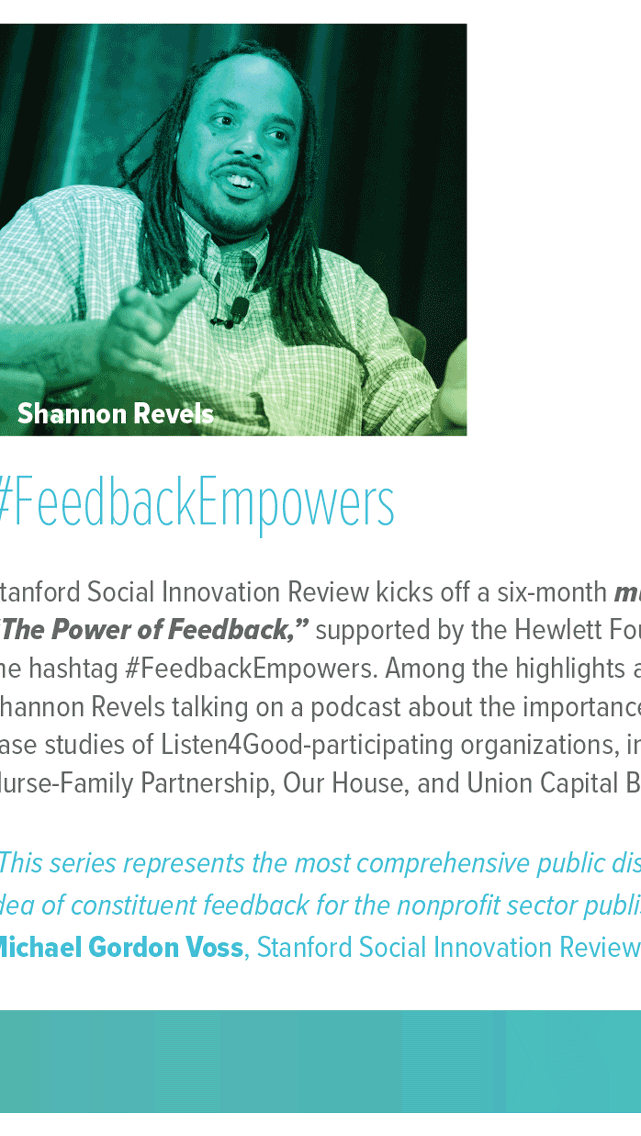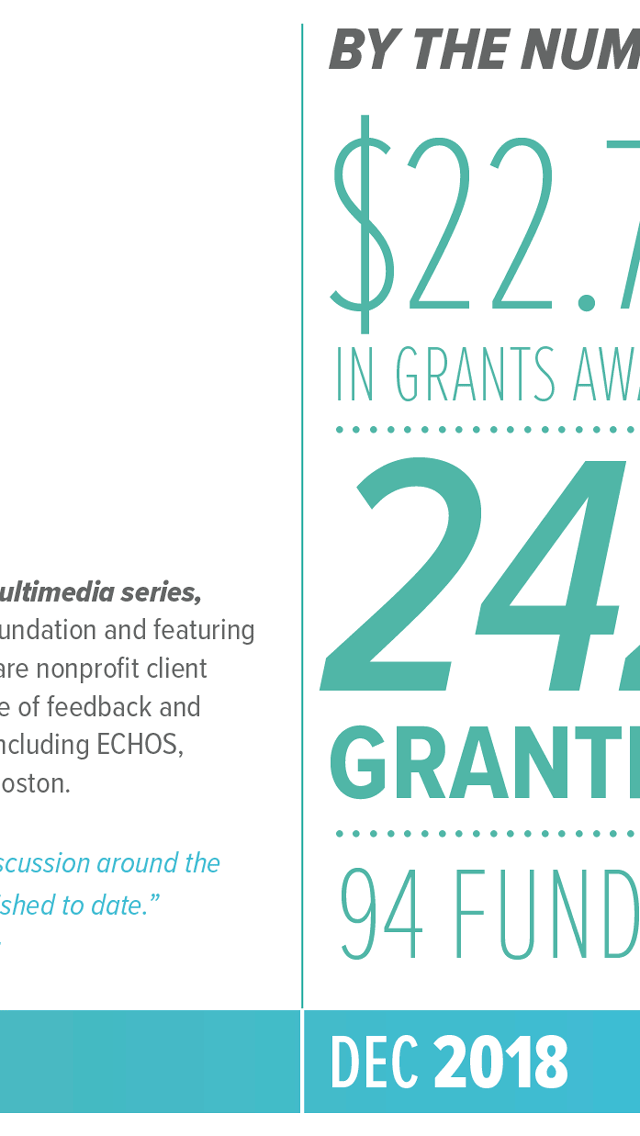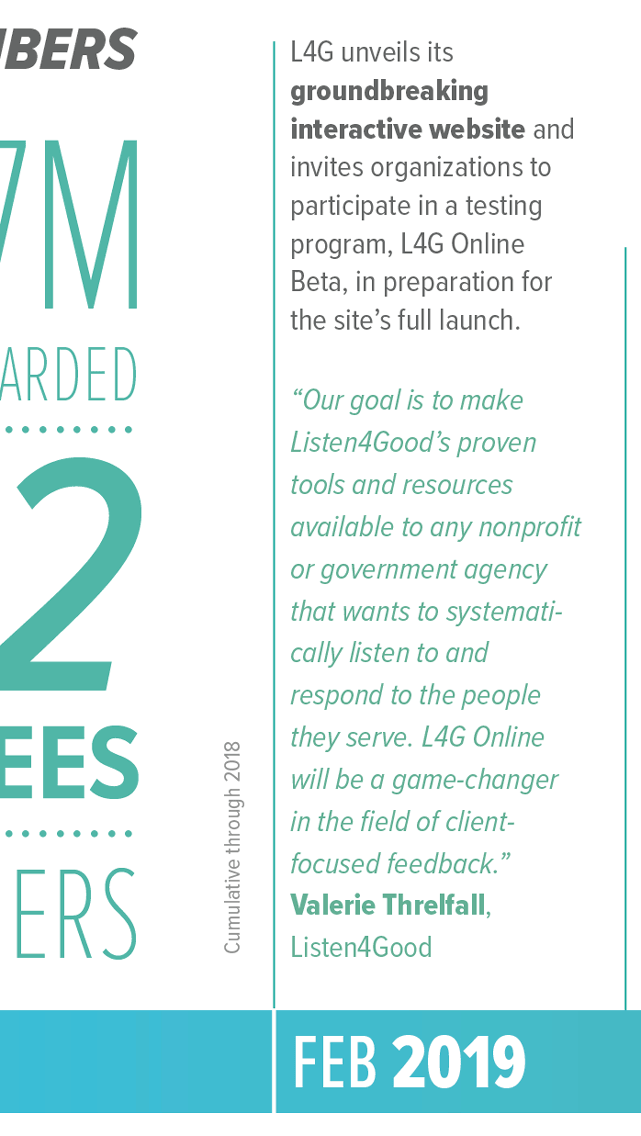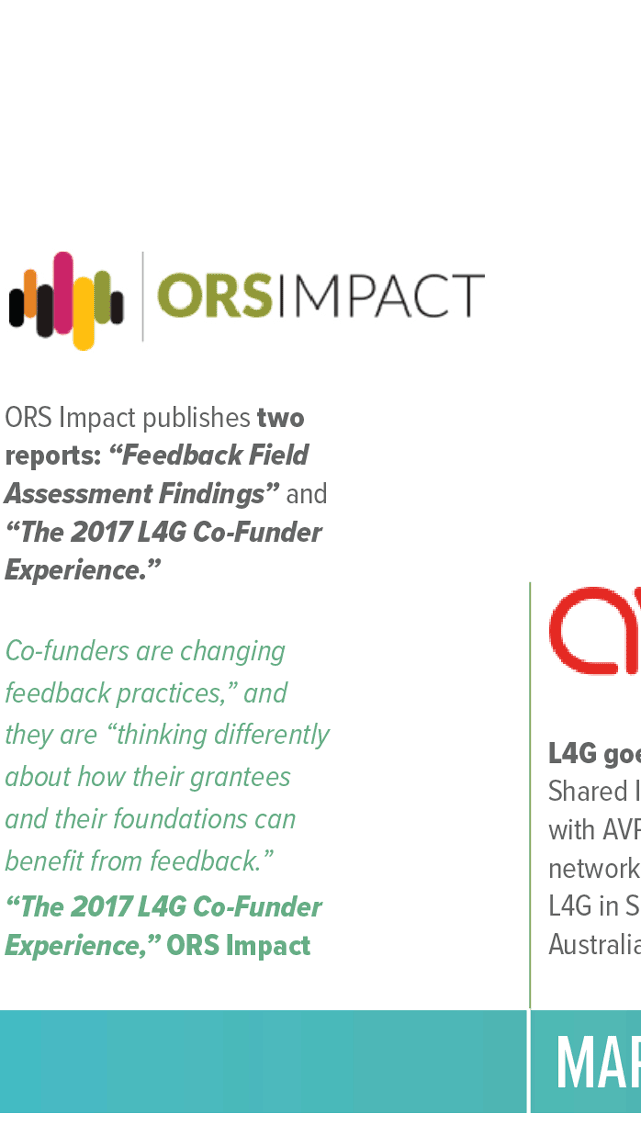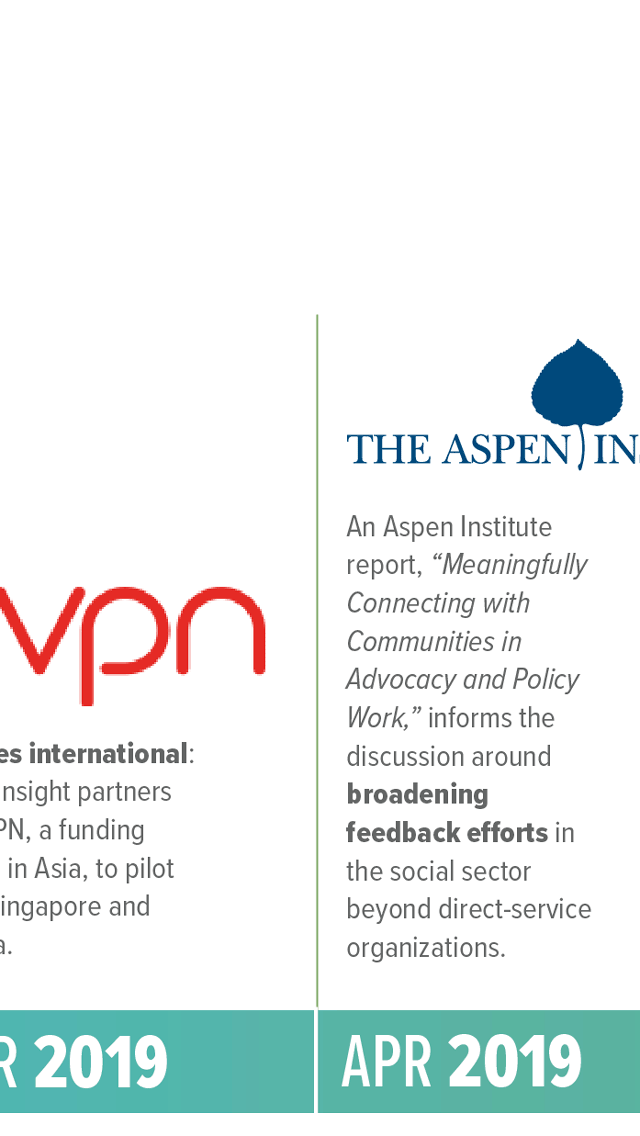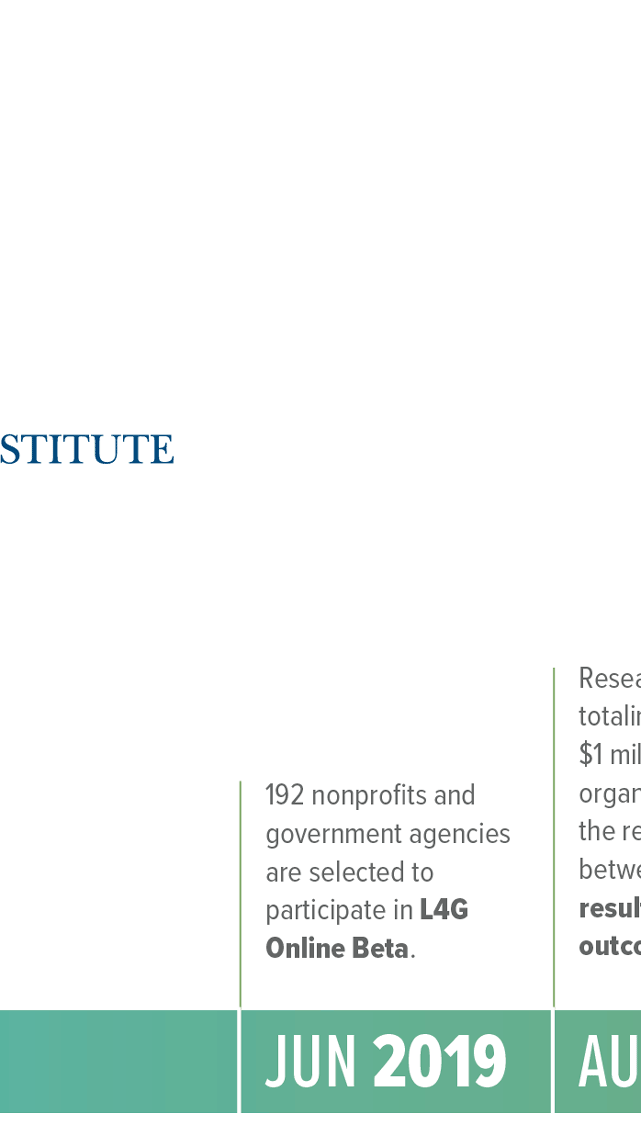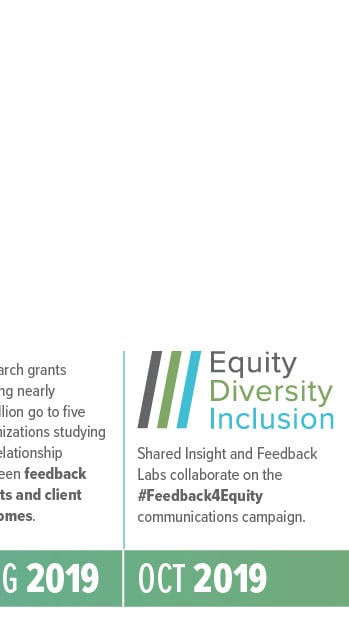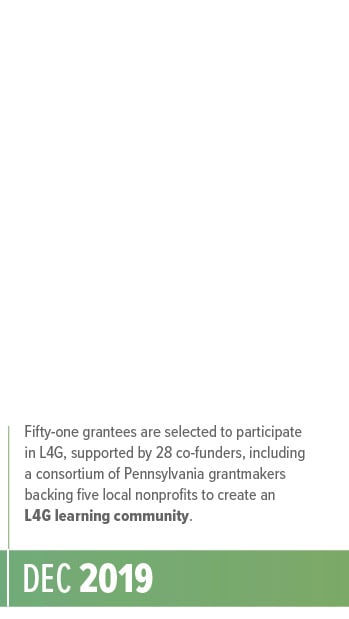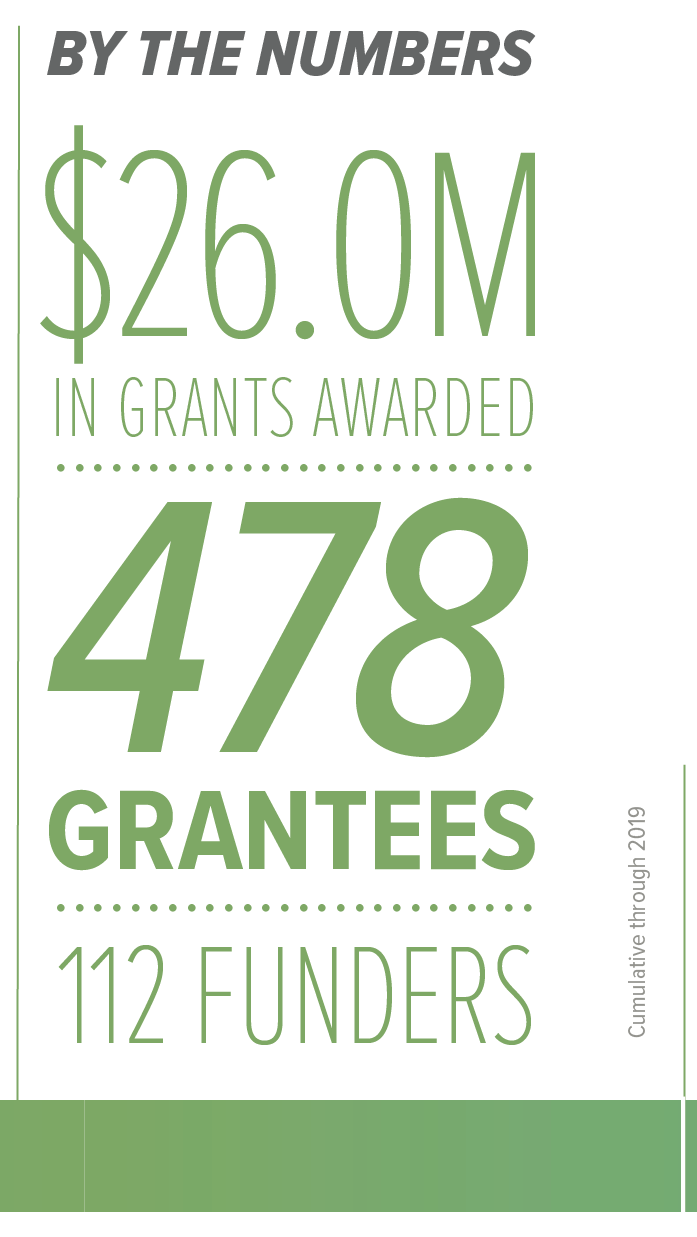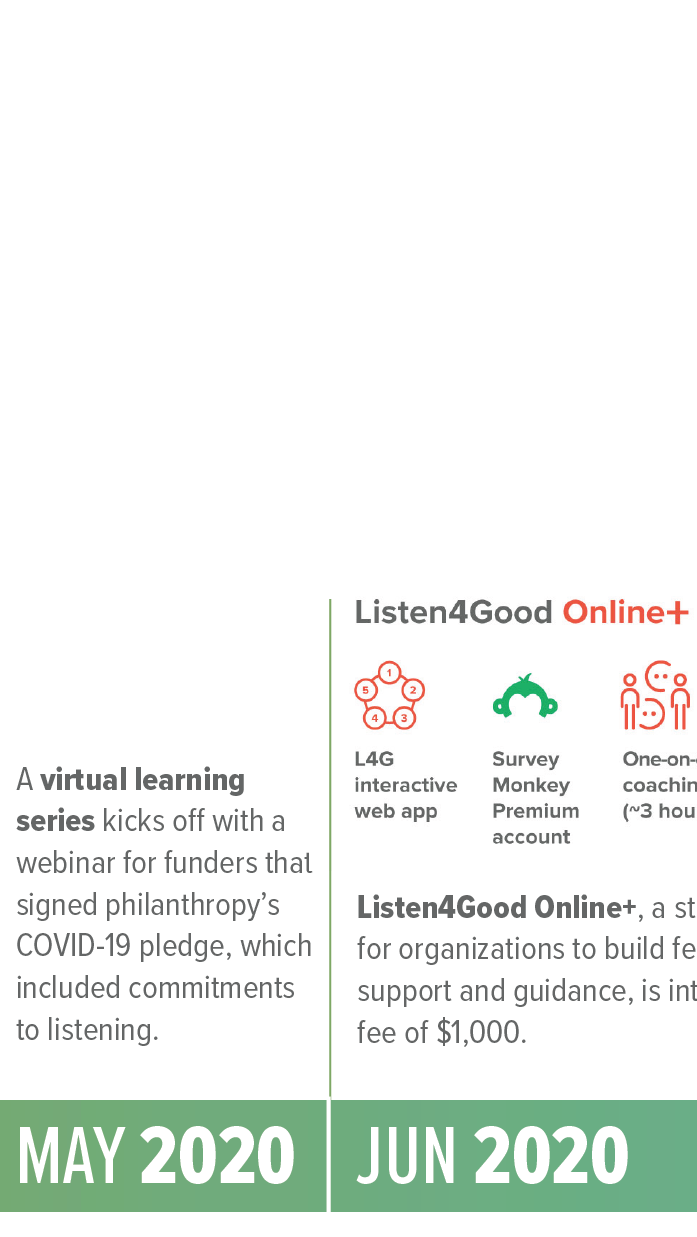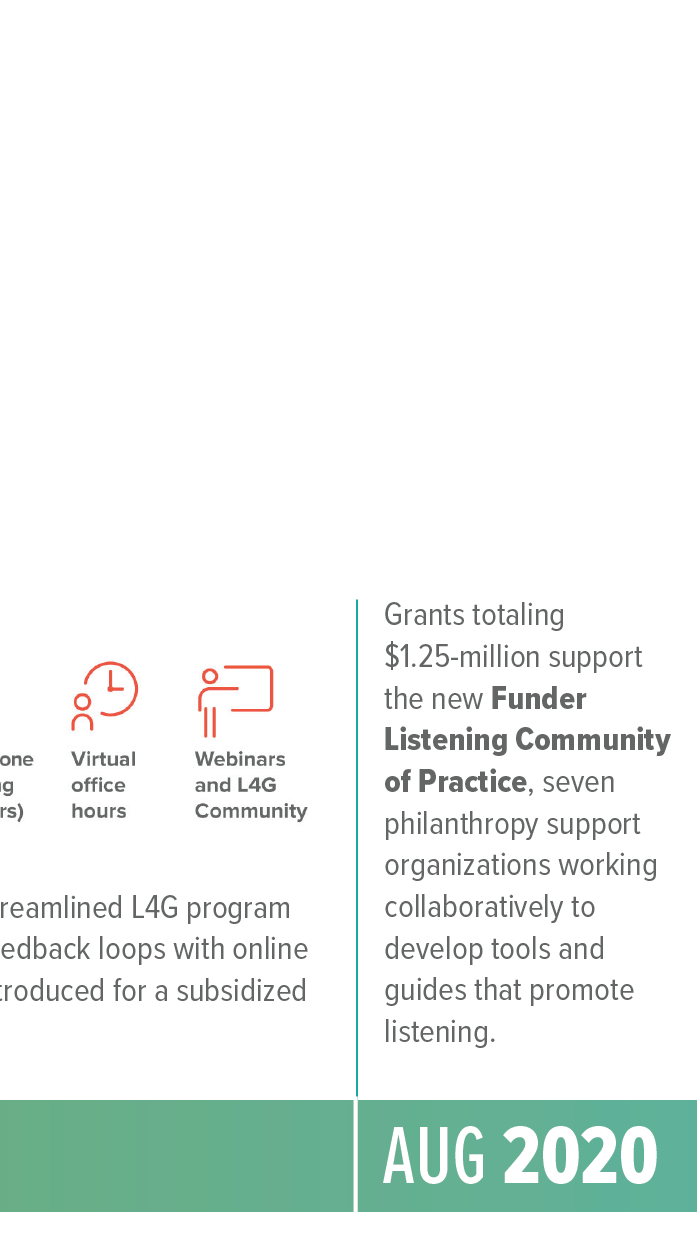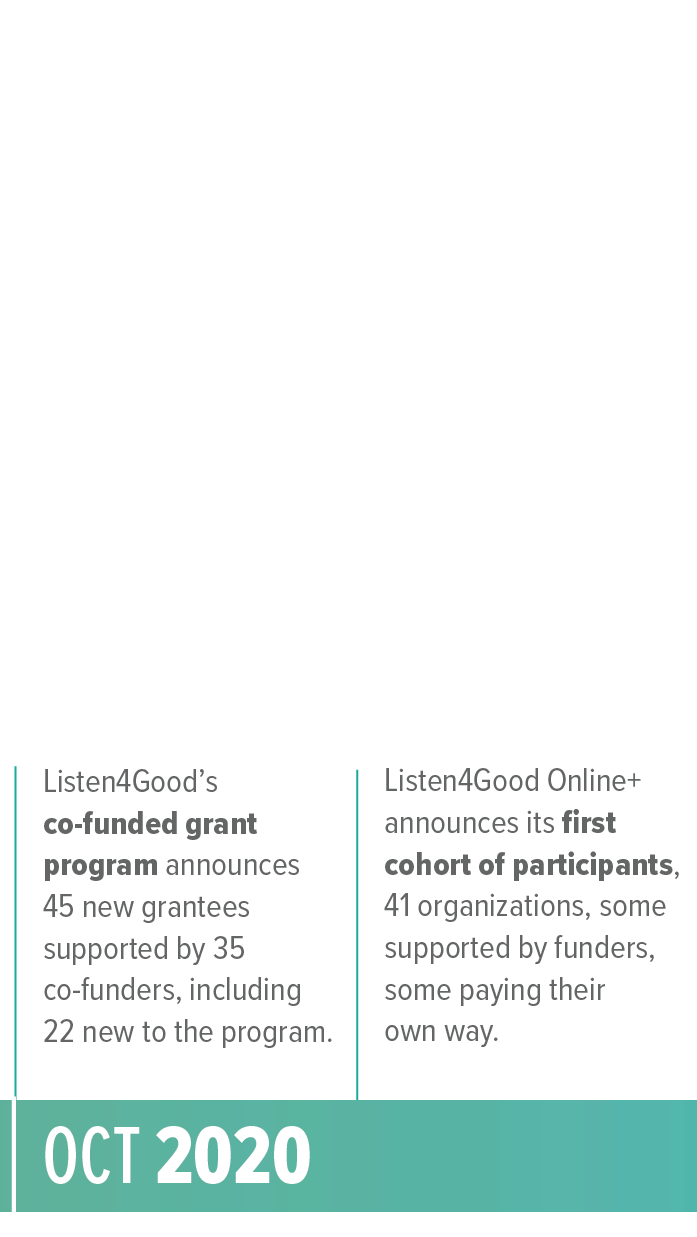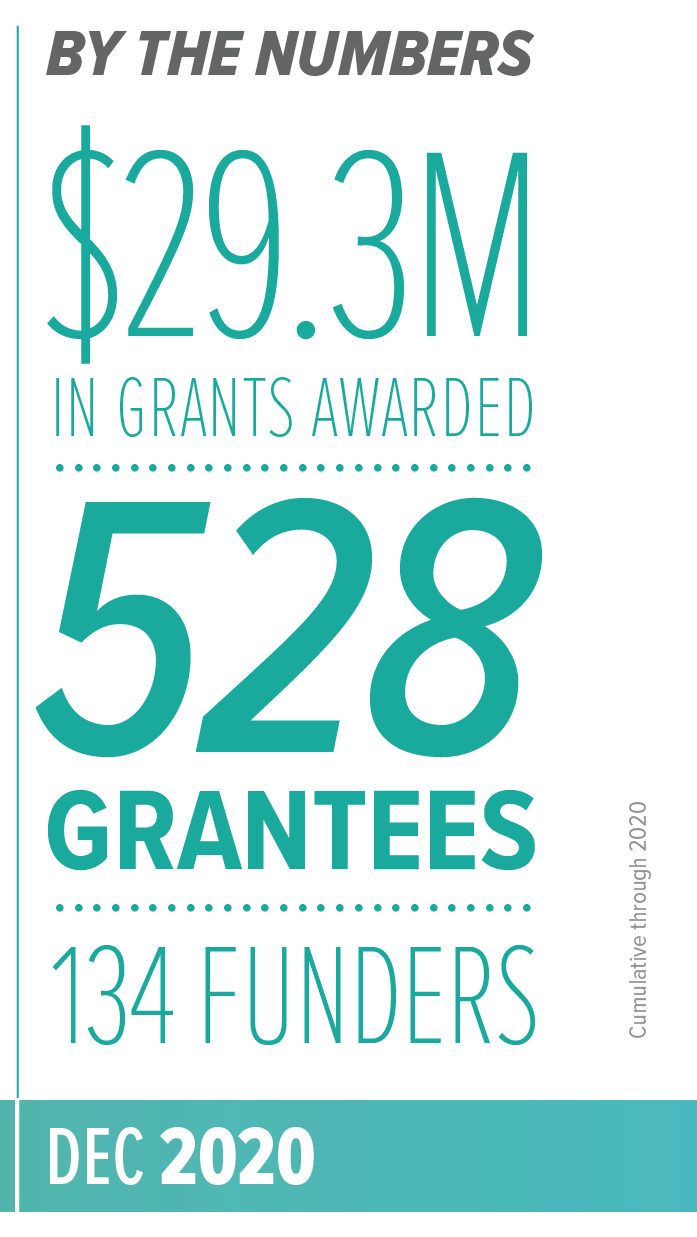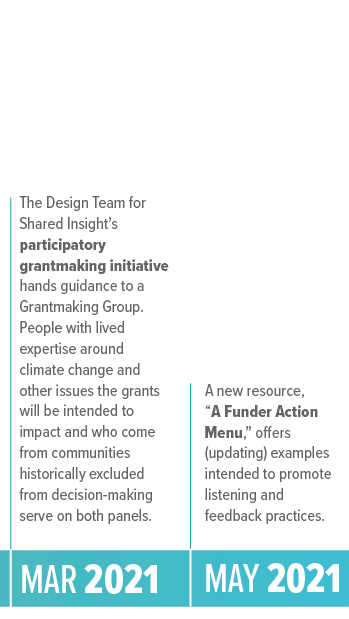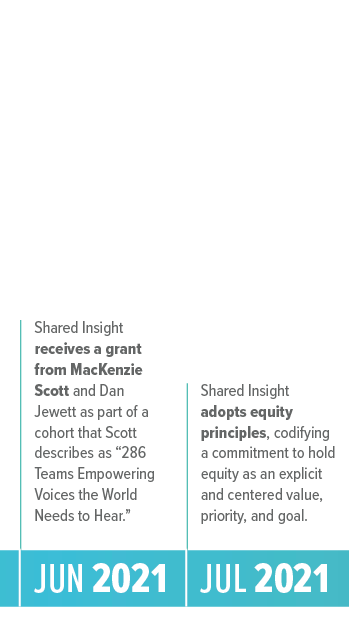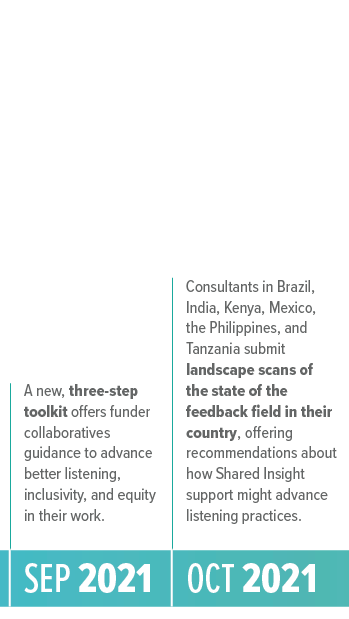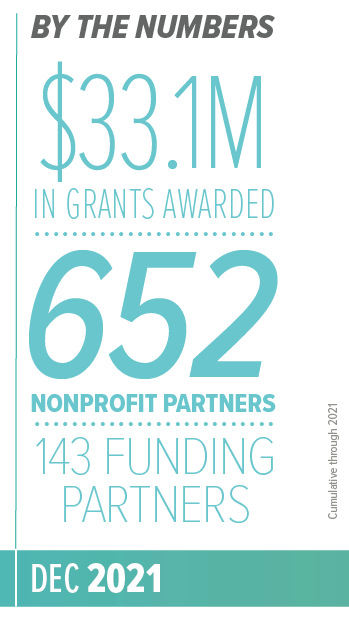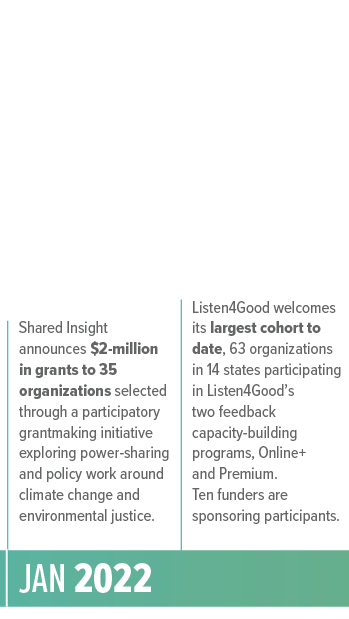 Fund for Shared Insight by the Numbers: Cumulative by Year