In 2015, the philanthropic collaborative Fund for Shared Insight initiated a range of investments to build the field of feedback in philanthropy and the social sector. Beyond supporting individual organizations, Shared Insight introduced infrastructure and field-level grants to make systematic listening — and the practice of gathering and responding to client feedback — a norm for funders and nonprofits. Listen4Good (L4G), a capacity-building program that supports organizations to create, implement, and sustain high-quality client feedback loops, represents one of Shared Insight's largest and most significant projects in this effort.
We knew in creating L4G that many organizations wanted to listen, yet there were barriers preventing them from making feedback an embedded practice. Lopsided power dynamics, and a legacy of sometimes performative outreach efforts, make it hard for clients to trust that they can be candid without repercussion. At the same time, reaching community members who may be experiencing challenging life circumstances requires organizations to employ more creative approaches than merely sending an email. To get the most from feedback, organizations must also embrace a learning mindset that is grounded in humility and a commitment to continuous improvement and internal learning. Add all this together, and gathering and using constituent feedback can present technical, structural, and adaptive organizational challenges.
L4G's aim when we started, and still today, is to support organizations to overcome these challenges. Our programs help organizations to develop high-quality, client-focused feedback practices that enable clients to have increased say and power over how services are implemented. Our early years provided strong proof-of-concept for our model, which combines customized, one-on-one organizational feedback coaching with access to robust survey tools. Multiple evaluation studies by third parties have confirmed that L4G's approach leads to deeper and more equitable client relationships and more effective programming.
Based on this success, starting in 2018, L4G made a series of strategic shifts to support more organizations. Some of this involved creating scalable, content-rich tools, like our web-based feedback app (integrated with SurveyMonkey), so organizations can access feedback assistance exactly when they need it. But the most significant shift occurred in 2020 when we evolved our business model. We transitioned from a heavily co-funded and Shared Insight-mediated grant-based program to a fee-based model, in which organizations pay L4G directly to access our services.
As a result, L4G is now more widely accessible. Any organization that wants to build its capacity for high-quality feedback practices can now get services at an affordable price with no co-funding requirements. In light of these fundamental changes to our model, we thought it would be timely to reflect on some overarching lessons we've learned two years in.
The Lessons

Demand for feedback is stronger than ever and motivated by a wider variety of goals than originally thought.
Since 2020, nearly 250 nonprofits have participated in our new fee-based programming (compared to approximately 50 organizations annually in our grant-based model). Among the factors driving this growing interest in L4G:
A commitment to equity
Many organizations are pursuing feedback as part of multi-pronged efforts to live out their commitment to more effectively center on those most affected or impacted by their work. Especially In the wake of George Floyd's murder, which sparked worldwide protests and advocacy around racial inequity, organizations are taking critical looks at how power is distributed in their organization and community. While there are many ways to center on clients, a strong feedback practice where all clients have an opportunity to share their perspectives can be an effective power-shifting strategy, as we have outlined in some of our recent publications.
Evolving measurement strategies
Organizations at all different stages are also looking for ways to embed feedback into their measurement and learning strategies. Some smaller programs, like We Love Buford Highway  are seeking to embed feedback from the get-go as they systematize their measurement approach. Other more established organizations, like Grameen America, already have robust outcome measurement strategies, but recognize they're missing an important piece of the puzzle due to a lack of ongoing feedback mechanisms that demonstrate what's working and not working from the client perspective.
Readiness for a more systematic approach to feedback
Many organizations turn to L4G when their DIY efforts to get input from clients are not hitting the mark. For example, Bronx Defenders, a comprehensive public defender program, had tried surveying clients multiple times using tablets and interviews, but was unable to reach all their clients with those methods. With L4G's help, they've been able to reach a larger share of their client base, including those currently incarcerated and awaiting trials.

Nonprofits' ability to pay for feedback remains low but may be growing.
Despite the demand for insights and support, nonprofits' ability or willingness to pay for support services remains low — even at our prices, which are $6,000 or less for an 18-month program. Some of this speaks to the need to keep demonstrating feedback's value and relevance, but it also speaks to the continued pattern of underinvestment in organizational infrastructure and staff development that permeates the sector. Indeed, almost 80% of L4G's recent participants rely on funder sponsors to defray the cost of participating, making clear there is a continued role for philanthropy in providing access to capacity-building efforts like L4G.
That said, we are seeing an increasing number of organizations paying their own way, particularly among repeat participants that are seeking to sustain their feedback practices after an initial partnership with L4G. Specifically, 46% of repeat participants are self-paying. This is a trend we will watch closely.

Shifting from a grant-based to a fee-based program has opened up new ways for L4G to interact with participating organizations.
Becoming a service provider rather than a grant provider has rebalanced the power dynamics in our relationships with participating organizations — in a good way — and is enabling us to explore new ways to work together. One of the first things we did in 2020 was to reduce the burden on organizations by streamlining registration and asking for less information to get started. And instead of the reporting requirements more typical in funder-grantee relationships, we measure progress in ways that remove the reporting burden from nonprofits by leveraging our internal tracking and feedback systems.
We've also been able to think more expansively about engaging various stakeholders. For example, we're launching multiple client advisory groups to guide our work next year. The groups, composed of practitioners from L4G organizations, will provide guidance on different aspects of our work including our overall direction, the tools and products we offer, and how we live out our commitment to equity.
Finally, we are piloting programs for nonprofit and funders to learn together as peers — whether in shared convening spaces or through aggregate reports that roll up feedback data from multiple organizations to identify overall trends. We're also exploring network models of engagement where organizations participate in mini-cohorts by region or shared missions. Not only does this arrangement increase peer-to-peer connections, but it also creates some shared accountability among participants.
What's next?
Looking into 2023, we are excited to launch the programs described above. We're also eager to develop follow-on programming for organizations that want to focus explicitly on the organizational change work required to sustain feedback and more holistically engage clients in organizational decision-making.
We know that lessons and insights on how our work needs to evolve will keep coming! The changes we have been making over the past two years are only the beginning building blocks. We will continue to pivot and adapt, especially as we learn more about our fee-based model and look to support a sector that's still in considerable flux coming out of the pandemic.
Our North Star remains the same: to create best-in-class resources and programming that allow organizations to build and sustain high-quality, equity-based feedback practices with those they serve. We look forward to updating you further on new learnings as we continue this journey.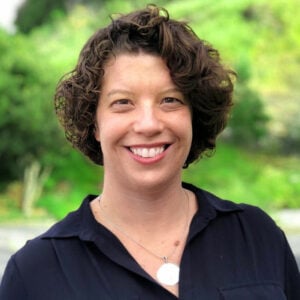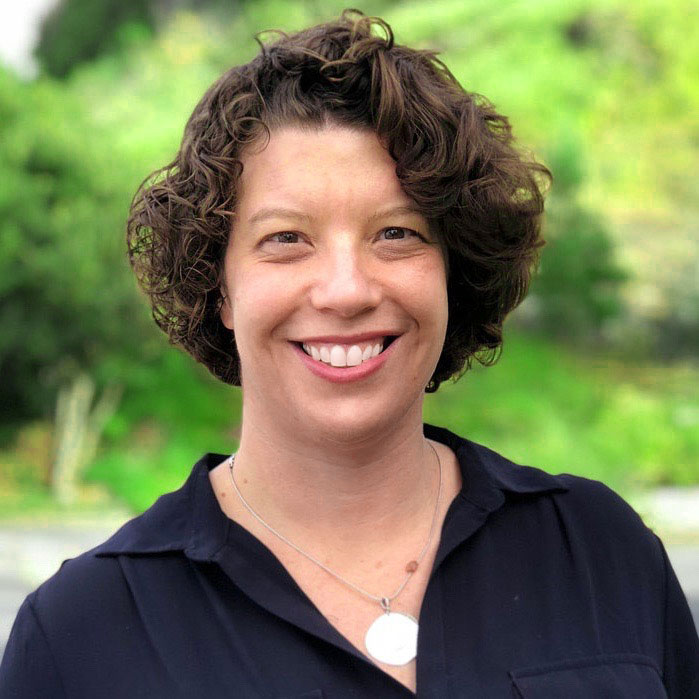 Valerie Threlfall
Managing Director, Listen4Good