Listening & Feedback:
A Funder Action Menu
Listen directly to people and communities
Shared Insight encourages funders to promote and support their grantees' efforts to collect client feedback and regularly seek those results and learnings. We also see great value in funders themselves listening directly to people and communities, building respectful and inclusive relationships that can shift power and lead to more equitable outcomes. 
"Get proximate to people"
Inspired by Bryan Stevenson, the lawyer, social-justice activist, and author who popularized the phrase "get proximate," staff members at the Silicon Valley Social Venture Fund (SV2) have participated in community-led walking tours and discussions, shared a meal and conversation with residents in a transitional facility, and participated in a virtual reality experience meant to dramatize the challenges that foster children face. 
Since 2019, the Satterberg Foundation (later joined by other partners) has convened an annual Seattle Equity Summit, which brings together more than 400 BIPOC community members, along with white allies and partners, to listen to each other, share social justice and political strategies, and network. The summit includes representatives from business, government, and nonprofits, along with community members. The organizers record actionable items and report progress back to the group.
Conduct community listening sessions
When The James Irvine Foundation changed its focus to supporting low-income workers in California, it partnered with community organizations to hold listening sessions, reaching 400 residents (in 10 languages) across the state. The purpose of these sessions, attended by a mix of foundation board members, leaders, and staff from different departments, even IT, was to better understand individuals' hopes, fears, challenges, and dreams. Foundation staff members described being indelibly changed by the events, saying they helped to ground Irvine's work. 1
As the San Francisco Foundation was incorporating racial and economic equity into its core principles and goals, it hosted seven VOICE sessions across five Bay Area counties. The VOICE sessions focused on the "daily struggles, challenges, inspirations, and wins" of residents and what role the foundation could play in the community. 2
The Bill & Melinda Gates Foundation's Pacific Northwest Initiative team used an in-depth listening tour to inform its funding strategy focused on Native American communities in Washington and Oregon. Consulting with community members, one program officer said, "I'm not Native, who am I to say, and how am I going to decide [what to invest in]?" 3
The William and Flora Hewlett Foundation's Performing Arts Program helped coordinate six listening circles to better understand the perspectives of artists, cultural workers, and creative entrepreneurs around the Bay Area, in California, who have been underserved by arts grantmaking. The foundation reported back to the participants that it learned about valued cultural and artistic practices, and would reflect on those and how they can be recognized and supported as it refreshed its arts-program strategy.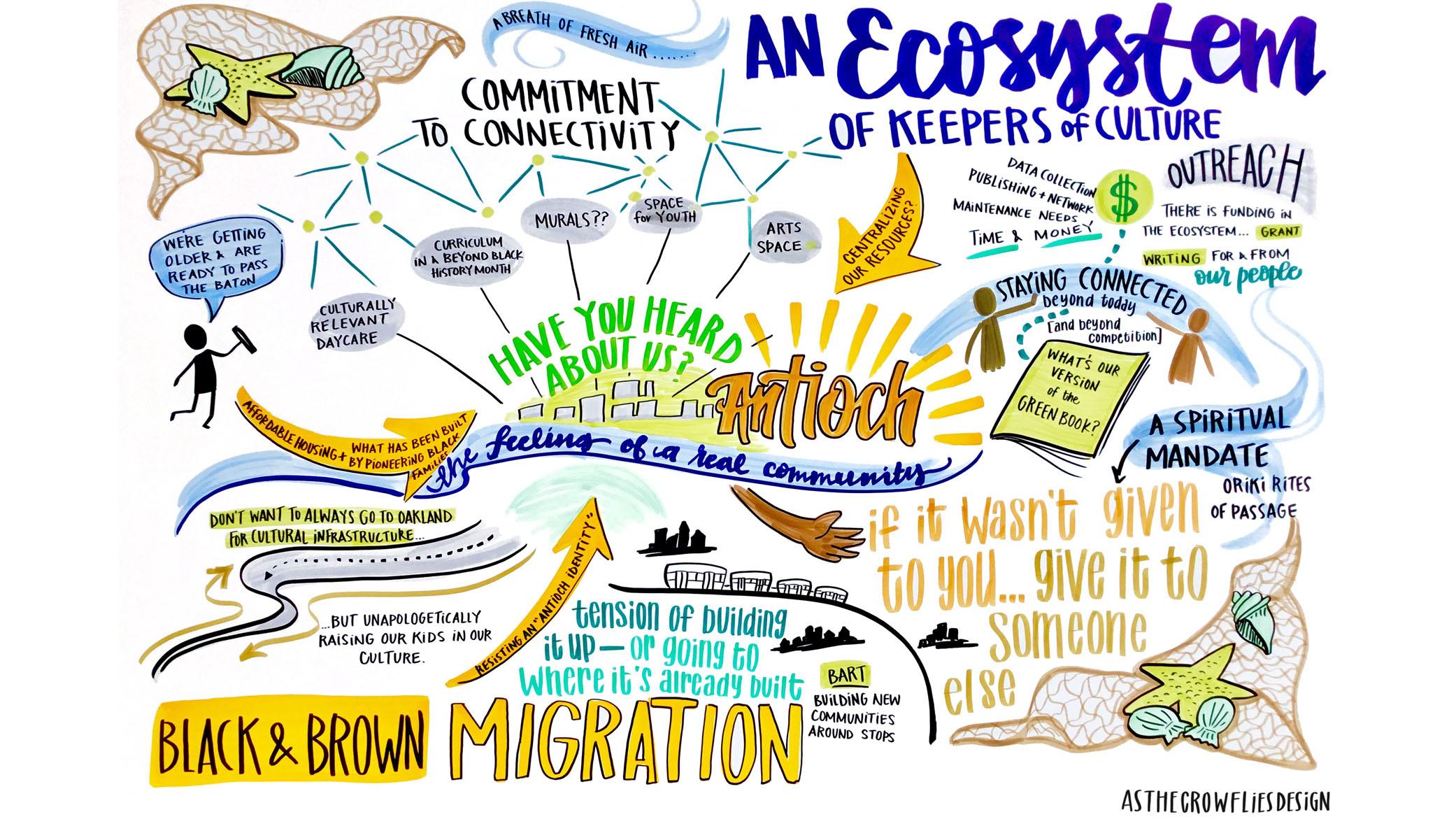 Commission community research 
To follow up on themes heard in its community listening sessions with low-income workers in California, The James Irvine Foundation commissioned a survey of more than 3,300 residents to gain insights into the unique experiences of different demographic groups (e.g., by region, age, race/ethnicity). Learnings from the listening sessions and survey were useful, but Irvine realized that the survey's sample of Asian-Americans and Pacific Islanders had painted dozens of nationalities and ethnicities as a monolithic group. To be able to see the unique challenges that exist among different groups, Irvine followed up with another survey, this time including 2,600 Californians from nine distinct AAPI ethnic groups.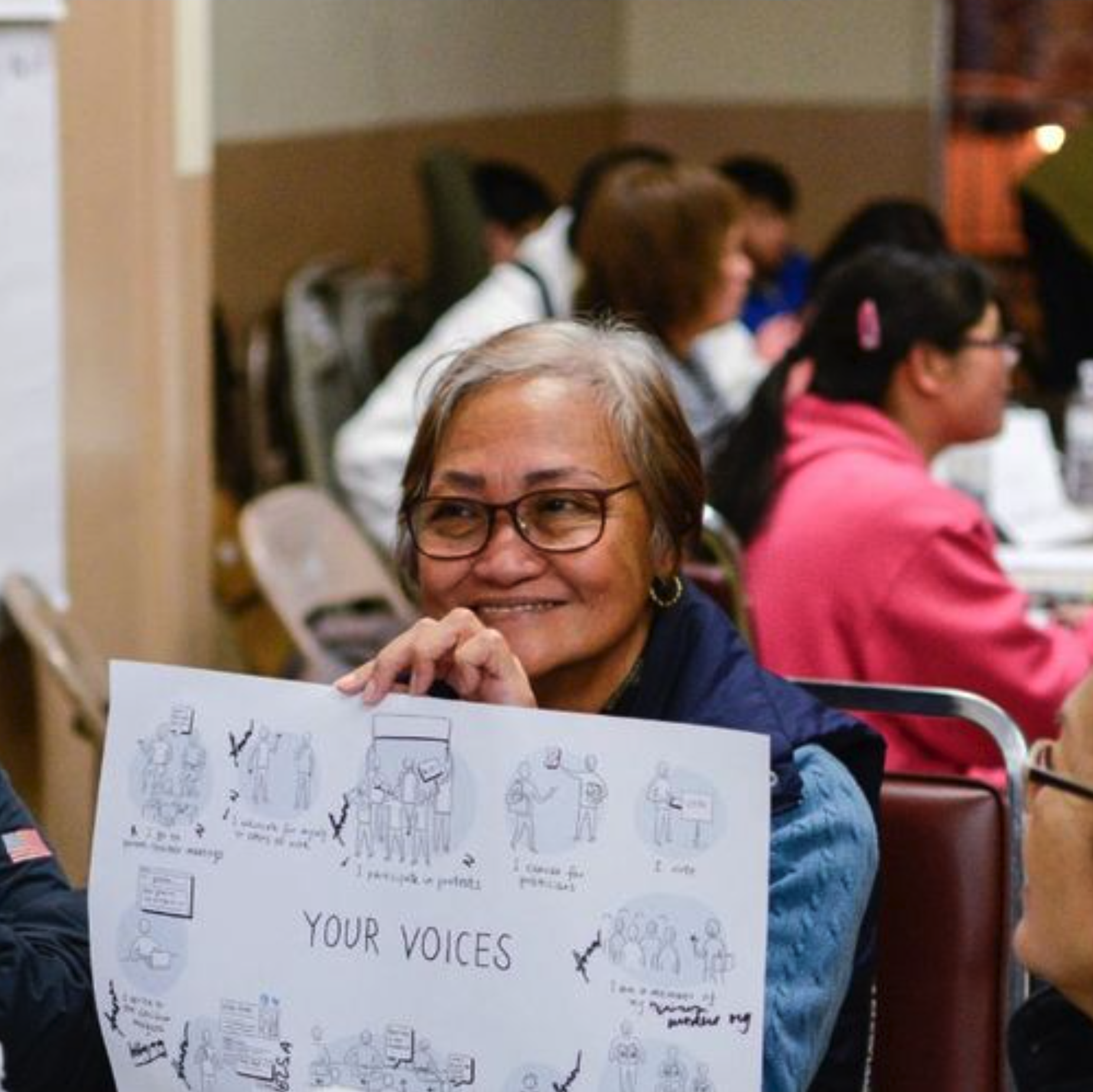 Building upon an initial wave of research that researchers, partners and community advisors felt wasn't capturing the full story about how Black and African American respondents were participating in culture and creativity, the Barr Foundation and Wallace Foundation supported a qualitative phase of research ("Black Perspectives on Creativity, Trustworthiness, Welcome and Well-Being: A Qualitative Study"). The advisors, researchers, and funders saw this qualitative research as an opportunity to expand on what was learned in the first wave of research, as well as to determine how they might improve the subsequent "Wave 2" research to better reflect Black and African American experiences.
Through its program, Listening to Mothers in California, the California Health Care Foundation gathered perspectives from roughly 2,500 people who responded to a survey focusing on the experiences, outcomes, and views of childbearing women. The foundation aimed to hear especially from under-represented groups, such as by offering the survey in both English and Spanish and by oversampling Black women. 4
The William and Flora Hewlett Foundation funds large-scale polls that, like community research, are intended to enhance both the foundation's and the broader field's understanding of the people, communities, and environments where they operate. Hewlett sponsors Colorado College's Conservation in the West poll, an annual survey of voters across eight western states about their opinions on conservation issues. It also funds the Ghana Center for Democratic Development's work on the Afro-Barometer, a continentwide survey of public attitudes on democracy and governance.
Share power 
Sharing power can take a variety of forms, including participatory grantmaking, which describes a range of practices and models in which people and communities affected by an issue become part of the grantmaking decision process. There are many resources for funders on this topic, including from GrantCraft and the National Center for Family Philanthropy. Here are some ways funders have put ideas into action:
The David & Lucile Packard Foundation has been practicing participatory grantmaking for decades in Pueblo, Colorado, where David Packard was born and grew up. After five years of making grants in the region, in 1977, the foundation established an advisory committee of community members to steer decisions. The committee still meets three times a year to review grant proposals, conduct site visits, and basically do the job of a program officer. The committee's work is now codified through a charter, members have term limits, and it is supported by a foundation staff member, an endowed position since 2018.
The Annie E. Casey Foundation runs a fellowship program for young people who are paid to design programs and advise on grants for the foundation's youth-engagement work. Casey has also included young adults in internal RFP processes.
The Brooklyn Community Foundation has transitioned all its strategic grantmaking (more than $4 million a year) to be conducted in partnership with community members. It employs a participatory model, including through its youth fellowship program where young people run their own grant program, reviewing proposals, conducting site visits, and making recommendations. Through its Brooklyn Elders Fund, the foundation distributes money by incorporating the advice of a rotating group of older residents who work alongside program staff to inform grantmaking and advocacy efforts. And foundation staff work with an advisory council of residents personally impacted by substance misuse or who have worked with impacted communities to determine how money from a Wellness and Recovery Fund should be distributed. During ongoing listening tours in Brooklyn neighborhoods, the foundation actively recruits participants for its advisory councils (members are compensated) so that, as the president Jocelynne Rainey writes: "[W]e have a continuous and powerful pipeline of community informants who can become community decision makers at their community foundation."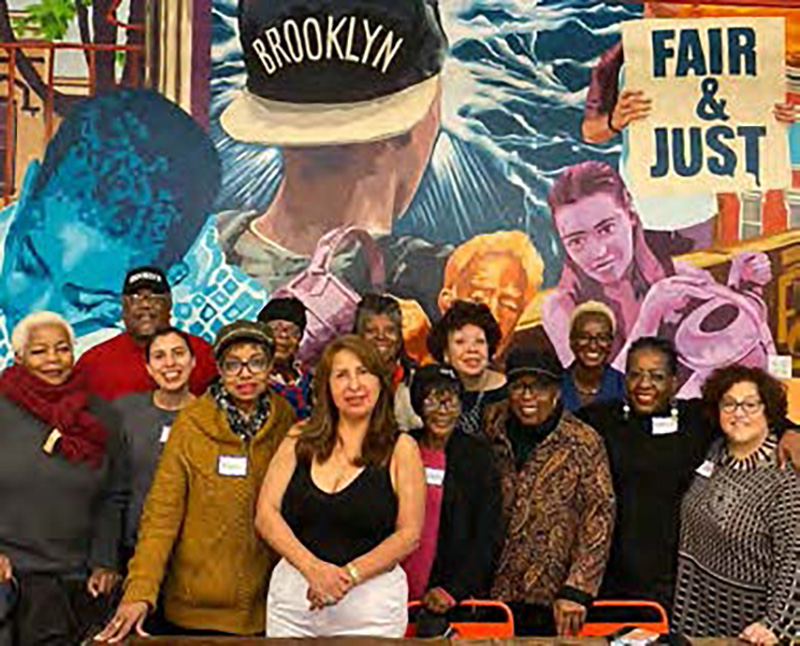 As with other GreenLight Funds across the country, GreenLight Fund Boston relies on local GreenLight Selection Advisory Councils made up of for-profit and nonprofit leaders, philanthropists, social entrepreneurs, and academics, who act as expert partners and sounding boards to help decide which community-based organizations receive funding. In Boston, GreenLight's model also includes a separate council of family partners who engage in a parallel process to the Advisory Council, sharing their opinions on what kinds of services they would use and how nonprofit programs impact their communities. Ultimately, the family partners join the Advisory Council to vote on what organization to support.
YouthBank International has more than 200 chapters in 32 countries. Each of its locally based programs is entirely led by youth peers who make grants using a collaborative process. They conduct community needs assessments and engage in a consensus-driven model facilitated by an adult leader – often from a donor foundation or local NGO. 5
Footnotes:
1Valerie Threlfall and Rebecca Klein. Bridging the Gap: A Review of Foundation Listening Practices. October 2019. Pg. 19
2Ibid. Pg. 20
3Ibid. Pg. 19
4Ibid. Pg. 15
5Grantcraft. Deciding Together. http://grantcraft.org/wp-content/uploads/sites/2/2018/12/ DecidingTogether Final_20181002.pdf. Pg. 37.
We'd love to feature your foundation's feedback and listening practices in this menu! Please use this form to share your story.