A companion piece to the post below, this three-minute video shows how Tahirih Justice Center elevates victim and survivor voices through strong feedback loops and including former clients on its governing board.
Tahirih Justice Center, a national nonprofit serving immigrant survivors fleeing gender-based violence, is launching a crisis hotline that will be staffed with live operators at all times. The commitment to a 24-hour service came at the urging of one of Tahirih's governing board members, Aicha Abdoulaye.
At a recent meeting of the board, Abdoulaye, a former client from Niger, described to her colleagues how for some callers reaching a person instead of a recording may be the difference between life and death.
"I share my story when it is appropriate, not for pity, but for them to understand the reality on the ground," Abdoulaye says. "I can tell them that by the time people call, they might be depressed, broken, desperate, and having them leave a voicemail is not enough. We must do better."
Abdoulaye is one of two former clients on Tahirih's board — their inclusion a self-evident way to conduct business, according to Maricarmen Garza, Tahirih's chief of programs.
"We are a victim-services organization, so it's vitally and obviously important to put our victim and survivor voices at the forefront," she says. "They are the only people who could know best what they need to move forward in life and become survivors."
Tahirih is working on additional fronts to elevate client voice through an initiative it calls the Client Empowerment Experience. Clients and former clients can participate in a Survivor Leadership program to learn how to become community advocates and mentors for other women who have experienced trauma. They receive training and ongoing support around public speaking, media appearances, leadership skills, and working with peers. All their training and engagement time is compensated.
Tahirih also participates in Listen4Good, a capacity-building program to help nonprofits build sustainable, high-quality, client-focused feedback loops. Clients answer surveys asking their opinions about Tahirih's services and how they feel about working with the organization. Tahirih gives respondents $5 gift cards to honor the time they take to participate.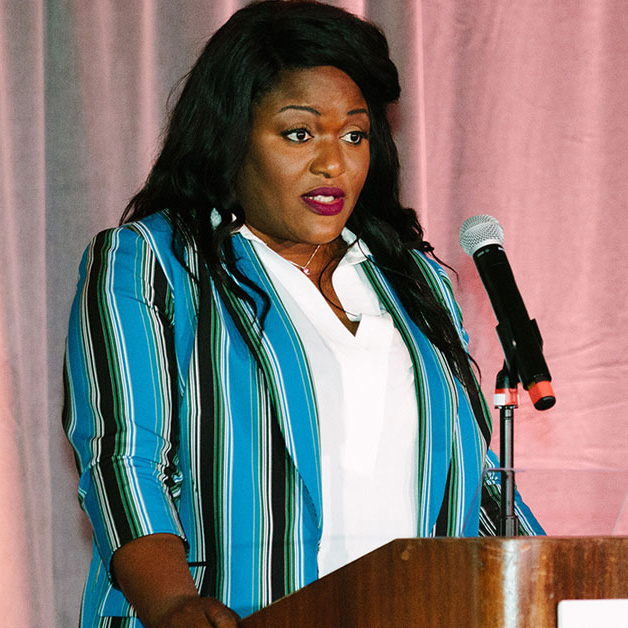 After learning from the surveys that clients considered Tahirih's intake process disjointed and burdensome, the organization revamped its systems. Instead of two separate applications to gain access to legal services and social services, clients fill out one set of forms with information Tahirih now shares among its own programs behind the scenes.
Jumping off from Listen4Good, Tahirih has also dug deeper with some clients during phone interviews. In a recent effort, the organization has been gathering feedback around its back-to-the-office policies following closures due to the pandemic. Leaders are trying to assess what clients think about the practice of remote appointments and in what types of situations in-person meetings should be prioritized.
Abdoulaye, the board member who is an entrepreneur, public speaker, and advocate for survivors of human trafficking and forced marriages, says a personal touch is paramount. At her first meeting at a Tahirih office when she was escaping abuse in Niger and in the U.S., staff served her tea and cake, a gesture of kindness she had never experienced. Now, as a volunteer and a leader, she often brings cake to share with others.
"These are the things I know are important," she says. Adding: "When someone has experience, it should count as expertise. There's a lot of respect for that idea here."