Listening & Feedback:
A Funder Action Menu
Incorporate listening into other areas of foundation operations
While much of our work in the feedback field has been focused around grantmaking practices, we recognize the importance of infusing listening throughout foundations. Here are some ways funders are listening in other areas of their work, internally and externally.
Meetings: Hold board meetings or other convenings in community settings
The U.S. Partnership on Mobility from Poverty, an initiative of the Bill & Melinda Gates Foundation, held its capstone event at THEARC, a multi-tenant nonprofit community center located in and serving one of Washington, D.C.'s most impoverished neighborhoods.
Capstone event: Dramatically Increasing Mobility from Poverty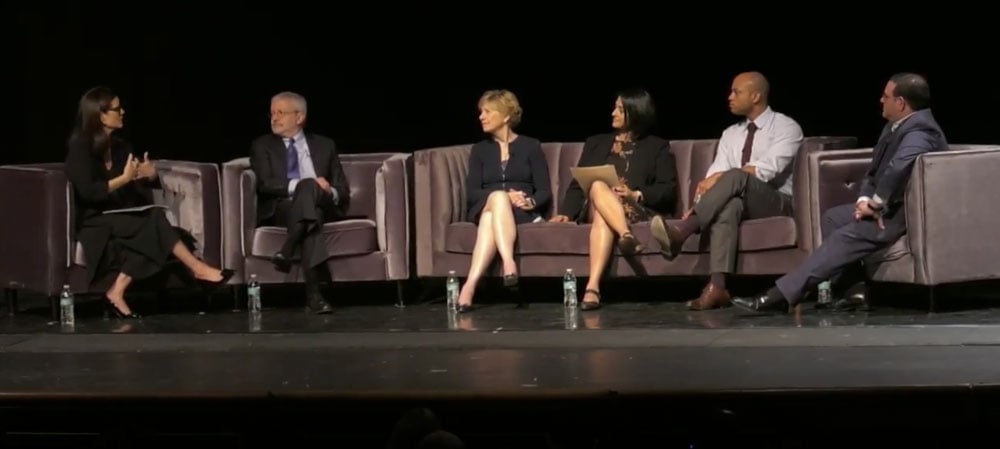 The Durfee Foundation held a board meeting at A Place Called Home, a nonprofit youth agency in Los Angeles run by an alum of the foundation's sabbatical program, which recognizes and rewards accomplished nonprofit leaders. The meeting included a tour of the organization, meeting staff and community members, and a singing exercise with a Durfee grantee, Urban Voices Project.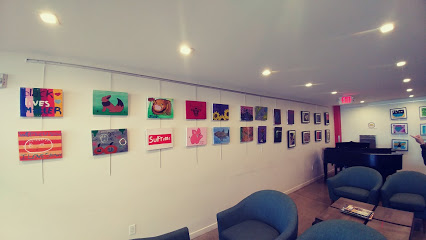 Staffing: Hire interns, employees, and consultants with relevant lived experience
The Ford Foundation created a professional development program for graduates of the Bard Prison Initiative, a program Ford had long supported that gives incarcerated people an opportunity to earn a degree from Bard College while serving their sentences. Participants spend a paid year exploring career paths at the foundation and getting other supports, such as opportunities for networking and building technical skills.
For a landscape scan of a potential new grantmaking area, the Conrad N. Hilton Foundation, hired a consultant who had lived experience in the foster care and juvenile justice systems. And in its initiative on homelessness, a consulting group contracted through a sub-grant includes a person who has experienced homelessness and is engaging a steering committee of stakeholders, in which half the participants have experienced homelessness.
The Community Foundation for Greater Buffalo says it is "very committed to ensuring we have people with lived experience at the decision-making table…If we are working on re-entry, we want people who have experienced re-entry at the table leading the effort." As new initiatives are developing, the funder says that natural leaders emerge from the community who are then invited to lead, monitor, and oversee the implementation of programming. 1
The Conrad N. Hilton Foundation has piloted an internship program for young people who have experience in the foster care system, and it is developing a fellowship program to provide leadership and professional development opportunities for people with lived expertise in other issues areas where the foundation works.
Governance: Bring people with relevant lived experience onto your board
and/or advisory boards
The Blagrave Trust, a UK-based foundation supporting young people experiencing disadvantage, now has a predominately youth-led executive board. Having more youth involvement has informed, among other things, a shift in the trust's policy analysis to new areas that are of particular interest to young people, such as climate change. 2
The California Endowment engages young people living in California to serve on its President's Youth Council, intended to center youth voices and help shape the foundation's investments and culture. During three-year terms, council members provide community perspective and also get leadership, professional-development, and networking opportunities.
To include young people in its decision-making processes, the Global Fund for Children works with an active Youth Leadership Council composed of seven youth leaders between the ages of 18-29, representing different facets of the social sector around the world. The council's chair was once a participant in a grantee partner's programming, and now sits on both the foundation's board and grantmaking committee. Council members are considered "vital sources" when the foundation is designing strategies, programs, or selecting new community-based grantee partners.
Read about Global Fund for Children's Youth Leadership Council
Through a community-based research process that tapped the wisdom of local movement leaders and grantee partners, the Tzedek Social Justice Fund recognized that it needed board members with direct experience doing the kind of work that Tzedek funds. Founder and donor Amy Mandel stepped down from the board, and Tzedek is now governed by an eight-member board of community leaders, seven of whom are people of color.
Footnotes:
1Valerie Threlfall and Rebecca Klein. Bridging the Gap: A Review of Foundation Listening Practices. October 2019. Pg. 34
2Ibid. pg. 33.
We'd love to feature your foundation's feedback and listening practices in this menu! Please use this form to share your story.